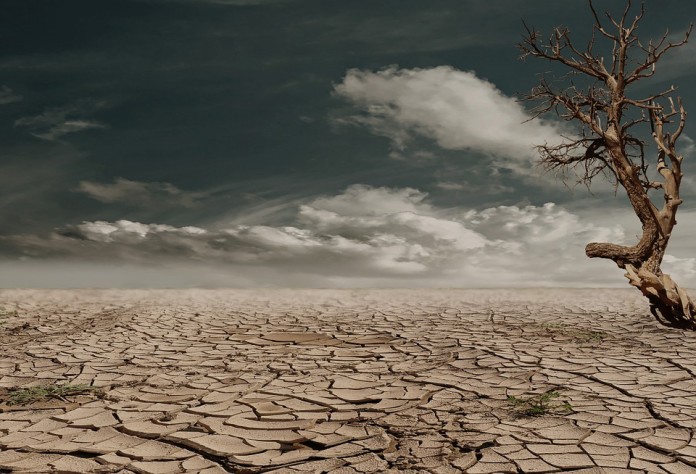 ---
"The Lord is near to all who call on Him, to all who call on Him in truth."
– Psalm 145: 18
---
When Prayer Is Dry
by Fr. Bob McConaghy
St. Ignatius had a way of helping us talk to God just like we talk to a best friend. He called it the Examen. The Examen is not an examination of conscience; rather it's an experience in prayer where we don't say prayers. The prayer books are put to the side for a while. St. Ignatius would suggest the Examen for those who feel their prayer is dry, or as though it's dull and repetitious.
Dryness in prayer is a universal experience. Sometimes people have an experience called "the dark night of the soul." And when a person experiences this, it usually lasts for some time. It almost looks and sounds and feels like depression. Fr. Tom Green, SJ, who taught me spiritual direction, spoke about people's inability to say anything in prayer when they go through this experience. When they hear a hymn or a homily or an inspirational message, they won't be moved by it.
Mother Teresa experienced the dark night of the soul for many years. St. Teresa of Avila did, too. She was unable to pray for 13 years! And then she got knocked off a horse. As she lay on her back, she uttered her first prayer in a long time: "Lord, if this is how You treat Your friends, how do You treat Your enemies?" And God was supposed to have answered back, "Why do you think I have so few friends?"
I remember Fr. Tom Green saying that when you experience spiritual dryness, it doesn't mean that your faith is weak. What it usually means is that God is drawing you into a deeper relationship with Him. Like Jesus, He allows you and me to go through the desert — not to hurt us but to bring us to a deeper intimacy. This doesn't happen, though, to an awful lot of people. If it ever happens to you, it doesn't mean something's wrong with you. It just means you're going through a period of dryness. Of this, Fr. Green would say, "Make believe you're at a train station waiting for someone that you love to come and wait for graciously."
So when you're unable even to approach God in any way and you feel as though you're losing your faith, you're not. You're just experiencing some dryness.
This excerpt is taken from CLOSER: Pray Your Way to Intimacy with God by Fr. Bob McConaghy
Photo from pixabay.com
---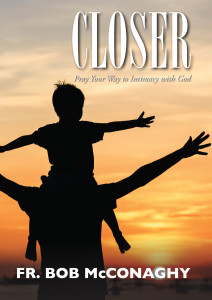 YOU ARE KNOWN AND LOVED BEFORE ANYONE
KNEW YOUR NAME.
That's hard to imagine in a world that's getting more and more connected through technology while fostering virtual, shallow relationships. We are fast losing our ability to be intimate.
That's why Fr. Bob McConaghy's book is timely. He reminds us that God loves us intimately and calls us to draw closer to Him. God wants to spend time with us. He wants us to know Him in a deeper way. And the way to do that is through prayer.
In these pages, you will learn to:
– Pray even when you don't feel like it
– Unleash the redemptive power of suffering
– Make sense of God's answer when He  seems to be saying no to your prayer
– Grow your soul even during painful times
– Appreciate the real presence of Jesus in the Eucharist as you have never done before
And many more truths that will make prayer a joyful and personal experience with the Living Lord.
---
ARE YOU READY TO TAKE YOUR RELATIONSHIP
WITH THE LORD TO A HIGHER LEVEL?
GET YOUR COPY OF FR. BOB MCCONAGHY'S BOOK, CLOSER: PRAY YOUR
WAY TO INTIMACY WITH GOD
You don't even have to leave the comforts of your home. You can buy your online! Here's how:
FOR PAPERBACK and DIGITAL versions:
Visit KerygmaBooks.com/shop and click on the titles that you would want to order.
Choose PAPERBACK or DIGITAL and check out your order.
Choose your payment method.
Pay via bank deposit or PayPal.

For bank deposit: pay your balance and email your deposit slip to sales@blog.feastbooks.ph
Pay directly via PayPal.

For PAPERBACK: Wait for the books to be delivered right to your home! (For orders P500.00 and up, within Metro Manila only. Standard shipping rates apply for orders below P500.00 or are outside Metro Manila.)
For DIGITAL: Wait for the confirmation of receipt of payment. The download links to your books is included in the email.
---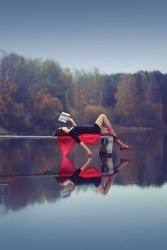 NURTURE YOUR SOUL EVERY DAY!
Visit us at ph and read our online magazine. Enjoy fresh articles that will surely nourish, inspire, and empower you in all aspects of your life. Kerygma Online is updated weekly.
Email us at kerygmaonline@gmail.com for comments, suggestions and contributions.
Photo credit: http://piccsy.com/2011/05/reading-8ozcw6p11/ through vi.sualize.us