Lord, make me humble — humble enough to live life without self-inflicted pressure, force or restraints; humble enough to let everything move in its natural pace; and humble enough to stop trying to know what will happen next and just let You do with me as You will.
At last, I surrendered.
Finally, I opened myself to the consequences of this calling. I was so deep in the discernment that I fell more to the other side of the weighing scale, so I made up my mind. I embraced the vocation, accepted the pain and discomfort, and allowed myself to dream of wearing the ring, veil and habit.
I knew that I was still feeble then, so I made a list of What Makes You Strong? Six things had my check mark: prayer, books, music, creative writing, family and my Charismatic community. Whenever my willpower faltered, I turned to my list and indulged in one of them.
One midnight was one of those days. I woke up and saw my phone's light blinking — a message from my eldest sister. Ate Monette said she attended Mass and surrendered her attachments to me.
Elaine, surrendering makes the calling complete.
I cried, and I wanted to until morning. For weeks, I felt like the living dead, receiving eulogies from my friends and family. For once, I thought that the dead were luckier in a way.
After feeling my pain, I prayed, "God of the universe, I surrender my family to You. I surrender for the sake of the meaning of life. I surrender, for in the end You're the only One we should be attached to. You're the only one we should aim for anyway." My pain was not in vain. I smiled at that profoundness, then went back to sleep.
We got busy the next few weeks, and I liked it. "You are the congregation's babies. We don't want our aspirants to get stressed or tired. There's time for that. Soon, you'll be very busy, and you'll be missing this," the sisters would say. But both Nicole and I were used to busy, productive lives — for us, more activities meant happier lives.
"Good luck to both of you. I'll be bringing your snacks here later," Sr. Melai waved us goodbye, switched off the lights, then closed the door of the parlor room. Sr. Mar looked at us, her chubby cheeks lifted with a small smile. A video was waiting for us, projected on the opposite wall.
"So! Let's start?"
Nicole and I had a whole-day lesson about the Commandments and Sacraments with Sr. Mar and Sr. Mean, consecutively. Sr. Mar emphasized the "loving" side of the Ten Commandments, calling them the "laws of the heart," while Sr. Mean discussed the Seven Sacraments in detail.
We spent afternoons in the conference room, watching inspiring movies such as Fireproof and Facing the Giants while munching on nuts and biscuits, and practicing a few church songs with me on the piano and Nicole on the guitar. Since aspirancy was coming to a close, we crafted thank-you and congratulations cards for everyone. Nicole was good at making pop- up cards and designing them with real flowers, while I did most of the lettering and content writing. Sr. Melai helped us too, designing, lettering, and checking on the list of names.
I used my free time for productive activities too, writing more pieces as I could:
May every bud bloom out of my pen and mouth, or better, a string of lilies to bring joy to every heart. Lord, I pray that my words be the fresh water that quenches the thirst of the soul — that flowing river that caresses one's dry skin…
My evening habits included drawing on my pad, applying the vanishing points and shading that I learned from our art lessons with Sr. Shelly. I could tell, from my constant consolations, that I was well-nigh on the prime, prepared to be launched to the next stage of the formation — postulancy.
One siesta time, I came across a paragraph in Thomas Green's When the Well Runs Dry on how to distinguish the real God from the God of our imagination. He said that the real God can be present even amidst suffering, darkness or dryness — days when we are not inspired enough to bring ourselves to worship. He is not a God whom we can summon in our prayers, but Someone who "wills" things and "decides" to do things. God is alive and will continue to be even when we don't feel like He is.
The fact that I recognized God calling me without me expecting it and me rejecting it many times could mean that He willed me to be here. Well, that was what I saw on this side of the weighing scale. But yes, the God of the universe wanted something for me — He who knew me before birth, whose cloak I had wet during my heartaches, and who stayed with me even in places where my loved ones could not — like here, in the convent.
I might not know exactly whether God wants me to become a nun or not, but I was sure of one thing — the real God loves me, not just the God of my imagination.
*This excerpt is taken from Finding You: A Memoir on Dreams, Detours and Destiny by Elaine Marie Factor

Photo from Unsplash.com
---

What can you find Inside a dream?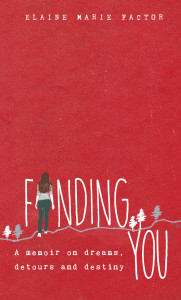 Her dream to become a nun started when she was still a child. But somewhere along the way, Elaine Marie Factor forgot about this dream. Until one day, it resurfaced through a vision.
At 24 years old, Elaine finally decided to enter a religious congregation to fulfill her childhood dream. Besides experiencing overwhelming joys and challenges in the different aspects of her life, she also faced a series of enounters with her true self and her greatest Love. What she gained in the four corners of that convent were way beyond what she had expected.
Based on the journal entries Elaine wrote from her old study desk to the rickety table in her room at the convent, this memoir will take you on a journey of discovering your greatest call, taking unexpected detours, and finding the path to your true destiny.
---
ARE YOU WILLING TO GET LOST SO YOU CAN FIND YOUR WAY HOME?
GET YOUR COPY OF ELAINE MARIE FACTOR'S BOOK,
FINDING YOU: A MEMOIR ON DREAMS, DETOURS AND DESTINY
You don't even have to leave the comforts of your home.
You can buy your own copies online!
Here's how:
FOR PAPERBACK and DIGITAL versions:
Visit www.KerygmaBooks.com/shop and click on the titles that you want to order.
Choose PAPERBACK or DIGITAL and check out your order.
Choose your payment method.
Pay via bank deposit or PayPal.

For bank deposit: pay your balance and email your deposit slip to sales@blog.feastbooks.ph
Pay directly via PayPal.

For PAPERBACK: Wait for the books to be delivered right to your home! (For orders P1,000.00 and up, FREE shipping within Metro Manila only. Standard shipping rates apply for orders below P1,000.00 or outside Metro Manila.)
For DIGITAL: Wait for the confirmation of receipt of payment. The download links to your books is included in the email.
---
Sometimes, you just need a little ray of sunshine to break through the dark clouds that hover in your life.
KERYGMA ONLINE MIGHT JUST BE THE BLESSING YOU NEED.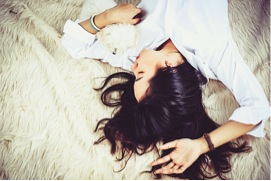 At KERYGMAONLINE, we give you fresh articles on life, love, finances, spirituality, health, and career TWICE A WEEK.
Some of these articles are actually excerpts from our bestselling and award-winning books, while some are contributed and written by our pool of blessed and anointed writers.
YOU CAN WRITE FOR US, TOO! Email us at editor.kerygmaonline@gmail.com if you have a story that you want to share to our millions of readers across the globe.
Visit us at www.KerygmaOnline.ph and read our online magazine. Enjoy fresh articles that will surely nourish, inspire and empower you in all aspects of your life.
Photo credit: www.pixabay.com