In 2010, I found the courage to run my first 10-kilometer marathon. I did it with my friend, Kimmy. Both of us were confident that it would be easy because we were already running five kilometers and we regularly trained in mixed martial arts. We knew we were strong.
The run started in Ayala Avenue, Makati. It was easy up to Buendia until I saw that the other runners were already going up the Buendia yover. At that moment, I already wanted to quit because I wasn't ready for an uphill run.
My fears were validated on the way up. My body was in pain because my muscles to climb uphill weren't prepared. It was grueling.
By the time we went down in BGC, I was already tired. And it was only the middle of the run. I used so much energy for the climb that I thought I didn't have enough left to finish the race.
Kimmy and I joked that we should just chase a pretty girl who was also running the marathon — we were still single then — but that strategy worked only for about 500 meters. After that, we got tired again.
To get to the finish line, we had to go up the Buendia flyover again to get to Makati. I felt my legs were giving up but I just pushed on. I began to pray to all the saints. I also started to confess to God all my sins just in case I collapsed and died.
When we got back to Makati, I mustered all my energy. In the last 800 meters, I found my second wind and realized I was running faster until I sprinted to the finish line.
What an amazing experience. I felt like a champion, so we ate a buffet to celebrate!
Never Give Up
Hebrews 11:1 says, "Faith is the con dence that what we hope for will actually happen; it gives us assurance about things we cannot see."
Faith is trusting in God's power even when you feel afraid.
In 2013, I rode the turbojet from Macau to Hong Kong. The trip usually takes about an hour and 30 minutes. We took the 11 p.m. trip so the sky was pitch black and everyone was tired.
The ride smooth at first, but when we hit the open water, the turbojet lurched ahead. People tumbled everywhere.
When my thrill-seeking friend began to feel dizzy, I knew we were in trouble. We were battered and bruised but we eventually arrived in Hong Kong in one piece. All we wanted then was to sleep and retreat.
Today, you are like the disciples in the boat with Jesus crossing to the other side. But a squall suddenly batters the boat and you're in the middle of a storm of problems.
What do you do?
You stay in the boat with Jesus because just as he stopped the storm for His disciples, He'll stop the storm of your problems.
Don't give in to fear. Trust in the Lord. Faith it till you make it!
---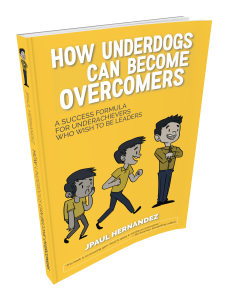 DISCOVER THE COURAGE TO COMBAT YOUR BIGGEST FEARS
In this book, learn how you can:
Be equipped to face your life's biggest problems
Have the power to face stressors
Find your purpose
Discover the courage to combat your biggest fears
Decide how successful you want to be; and
Take the first steps towards the path to living your dream life!
"JPaul Hernandez is the voice that young people need today—for their careers, personal goals and spiritual lives. In his second book, "How Underdogs Can Become Overcomers", he doesn't fail to deliver." —Rissa Singson Kawpeng
This book is now available at www.KerygmaBooks.com/shop. Grab your copies now!
---
Sometimes, you just need a little ray of sunshine to break through the dark clouds that hover in your life.
KERYGMA ONLINE MIGHT JUST BE THE BLESSING YOU NEED.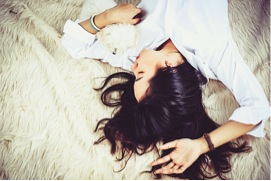 At KERYGMAONLINE, we give you fresh articles on life, love, finances, spirituality, health, and career TWICE A WEEK.
Some of these articles are actually excerpts from our bestselling and award-winning books, while some are contributed and written by our pool of blessed and anointed writers.
YOU CAN WRITE FOR US, TOO! Email us at editor.kerygmaonline@gmail.com if you have a story that you want to share to our millions of readers across the globe.
Visit us at www.KerygmaOnline.ph and read our online magazine. Enjoy fresh articles that will surely nourish, inspire and empower you in all aspects of your life.
Photo credit: www.pixabay.com