Loving yourself first may seem like a selfish, self-centered concept, but in Matthew 22:39, Jesus declared it as part of the second greatest commandment — "Love your neighbor as yourself." How you love yourself then becomes the standard by which you will love your neighbor. If the quality of that self-love is poor, you cannot give as much as you should.
Self-love is basic to your survival and those dependent on you, your children. Loving yourself first is so vital that if this is not done properly, lives are destroyed — your own and those of others close to you.
Those who do not know the art of self-love become depressed, have low self-esteem, fail in various aspects of their lives, and are unable to maintain happy relationships. There are many ways to love yourself but let me just give you four ways to get you started on building the bedrock of your self-worth
Love yourself as God loves you.
You are so important that He gave His only Son to save you. Can you treat yourself any less? So give up feelings, habits or relationships that harm the beautiful creation He made you to be. Take care of the blessings He gives you 365 days a year. Nurture your body, nourish your soul, and expand your mind. The way God loves you is not narcissistic, egotistic and proud. It is an affirmation for making you in His image.
2. Offer yourself the affection a lover will give.
Give yourself a hug, a pat in the back, a treat. Why wait for someone else to give you a affection? Why stay miserable because the one you thought was Mr. or Ms. Right has stopped giving it to you? Do not depend on other people to make you happy or fulfill you. "You complete me" is just some cheesy line from a movie. Be the complete person that people will want to have as part of their lives.
3. Value your uniqueness and special gifts.
Stop comparing yourself with others, especially the one they left you for. You were made for an extraordinary purpose. There is something only you were meant to do. When you get rejected, think of life as a cobblestone path. Your individual characteristics and qualities were formed for a particular spot in that path. Only you will t into it. Use your talents to make a difference in that niche and in the lives of others. Believe me, there are people who will not be as blind to the special person you are.
4. Explore new horizons and affirm your achievements.
List goals you want to accomplish or things you've always wanted to try. Make them simple at first so you don't get frustrated. Reward yourself when you get something done. That will give you the self-confidence to do more things. Then build on that by trying out more challenging goals. You might surprise yourself with how competent you are at doing certain things. But be kind and considerate to yourself when you fail or have shortcomings. Instead, focus on what you do best.
What you do best is the key to finding your passion. Your passion will drive you to achieve your goals. Your achievements will make you feel good about yourself.
This excerpt is taken from The Happy Solo Kit by Lella Santiago.
Photo from Pixabay.com
---
YOUR ULTIMATE SURVIVAL GUIDE TO SOLO PARENTING IS HERE!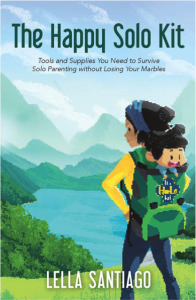 Hey, solo parent. Are you on the verge of losing your marbles?
Are you a newbie to this journey and still trying to find your way?
Or maybe you're tired, battle-scarred veteran but still can't move on?
Whatever situation you find yourself in, this ultimate survival guide for single parents will help you through the rough patches of solo parenting and bring you from a Pain Point to a Relief Peak with your humor and sanity intact.
The Happy Solo Kit will help you:
Overcome your grief and anger and help you find your peace.
Journey from a low self-esteem to a healthy love of self.
Conquer your fears and increase your faith in God who provides, protects and guides you along the way.
---
ARE YOU READY TO CONQUER ALL YOUR OBSTACLES IN YOUR JOURNEY TO SOLO PARENTING?
GET YOUR COPY OF LELLA SANTIAGO'S BOOK,
THE HAPPY SOLO KIT: TOOLS AND SUPPLIES YOU NEED TO SURVIVE SOLO PARENTING WITHOUT LOSING YOUR MARBLES
You don't even have to leave the comforts of your home.
You can buy your own copies online!
Here's how:
FOR PAPERBACK and DIGITAL versions:
Visit www.KerygmaBooks.com/shop and click on the titles that you want to order.
Choose PAPERBACK or DIGITAL and check out your order.
Choose your payment method.
Pay via bank deposit or PayPal.

For bank deposit: pay your balance and email your deposit slip to sales@blog.feastbooks.ph
Pay directly via PayPal.

For PAPERBACK: Wait for the books to be delivered right to your home! (For orders P1,000.00 and up, FREE shipping within Metro Manila only. Standard shipping rates apply for orders below P1,000.00 or outside Metro Manila.)
For DIGITAL: Wait for the confirmation of receipt of payment. The download links to your books is included in the email.
---
Sometimes, you just need a little ray of sunshine to break through the dark clouds that hover in your life.
KERYGMA ONLINE MIGHT JUST BE THE BLESSING YOU NEED.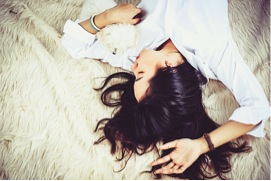 At KERYGMA ONLINE, we give you fresh articles on life, love, finances, spirituality, health, and career TWICE A WEEK.
Some of these articles are actually excerpts from our bestselling and award-winning books, while some are contributed and written by our pool of blessed and anointed writers.
YOU CAN WRITE FOR US, TOO! Email us at editor.kerygmaonline@gmail.com if you have a story that you want to share to our millions of readers across the globe.
Visit us at www.KerygmaOnline.ph and read our online magazine. Enjoy fresh articles that will surely nourish, inspire and empower you in all aspects of your life.
Photo credit: www.pixabay.com