---
Do not neglect to do good and to share what you have, for such sacrifices are pleasing to God.
— Hebrews 13:16
---
MAKE OTHERS SUCCESSFUL
By Bo Sanchez
I'm a Missionary.
Been one for 36 years.
But for many years now, I've taken on a second way of serving others: I help people as a Personal Finance Coach.
It all started many years ago when I noticed how so many good people were suffering from horrible financial problems.
My heart broke every time I saw them.
So many good people were buried in debt.
So many good people fall into scams—and they lose everything—because they know very little about how money works.
So many good people want to be generous to others, but can't, because they even lack money for their own needs.
Why? Because they think that money was bad.
Because they think that good people are supposed to be poor.
For years, I've been telling people, "That's not true. Good people can be rich. But their heart must be filled with love, not money."
Yes, you can aspire to become a millionaire.
But there's nothing great about that.
If you're going to be a millionaire, you must become a millionaire-maker.
Don't be rich alone.
Take others with you in this journey towards true wealth.
So that more good and kind people like you will become rich.
Because the greatest success is helping others become successful too.
This article is taken from bosanchez.ph
Photo from pixabay.com
---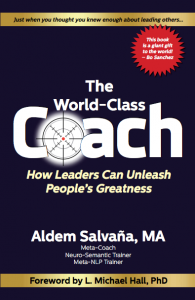 DO YOU KNOW HOW YOU CAN MAKE OTHERS SUCCESSFUL?
BE A COACH TO OTHERS.

Just when you thought you you've learned all you need to know about leading others, this book declares that nothing equips you in empowering others in this day and age as effectively as coaching.
The Meta-Coaching system, considered by many to be the Navy Seals of coaching, holds that people have all the resources within them to achieve their goals. Coaching facilitates the unleashing of the inner riches that the client may have either forgotten or didn't realize he possessed.
Now is the time for a coaching revolution within your organization. Equip yourself with the least used leadership style that makes the greatest difference. In the process, you will find that the most fulfilling part of your role is to coach others to find and live their greatness.
---
WE MUST CHANGE THE WAY WE VIEW AND PRACTICE LEADERSHIP.
JOIN THE REVOLUTION. GET YOUR COPY OF THE WORLD CLASS COACH NOW. 
You don't even have to leave the comforts of your home. You can buy your online! Here's how:
FOR PAPERBACK and DIGITAL versions:
Visit KerygmaBooks.com and click on the titles that you would want to order.
Choose PAPERBACK or DIGITAL and check out your order.
Choose your payment method.
Pay via bank deposit or PayPal.

For bank deposit: pay your balance and email your deposit slip to sales@blog.feastbooks.ph
Pay directly via PayPal.

For PAPERBACK: Wait for the books to be delivered right to your home! (For orders P500.00 and up, within Metro Manila only. Standard shipping rates apply for orders below P500.00 or are outside Metro Manila.)
For DIGITAL: Wait for the confirmation of receipt of payment. The download links to your books is included in the email.
---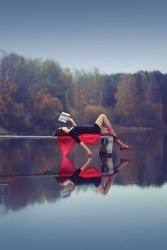 NURTURE YOUR SOUL EVERY DAY!
Visit us at KerygmaBooks.com/kerygmaonline and read our online magazine. Enjoy fresh articles that will surely nourish, inspire, and empower you in all aspects of your life. Kerygma Online is updated weekly.
Email us at kerygmaonline@gmail.com for comments, suggestions and contributions.
Photo credit: http://piccsy.com/2011/05/reading-8ozcw6p11/ through vi.sualize.us