Lord, help me to always remember that if I'm not in the Promised Land yet, it's because You're not yet done transforming my heart in the desert.
Fr. Jin was sitting on the wooden chair in front of me. He was wearing a brown cassock with a hood and a rope tied around his waist. He had a commanding presence — one that would make people turn their head when he enters a room.
"You have a beautiful journey," Fr. Jin said in a deep loud voice when I finished talking. I told him my vocation story and the persisting confusion I had about my calling. He didn't lose a second of eye contact the whole time.
"Elaine, are you an artist?"
Sr. Melai told me that Fr. Jin was a musician, composer and director rolled into one. He was the real artist, and I was far from being one.
"I just love writing, Father," I answered.
"Oh, so you're a writer! I see. Can you read that piece again?"
"Oh. Alright, Father," I smiled at him and turned to my journal. I pulled its string and lifted half of its pages.
"How real are You? I am attracted to romantic love, dear Jesus. I want to love a human whom I could see, smell, or touch — whose face I could look at, or whose hands I could hold, whose lips I could kiss, and whom I could embrace. How can I know You more and love You more, Jesus? How can I love a God whom I cannot see, feel, or touch? Lord, please make Your presence more concrete to me."
I stopped and looked at him. He prompted me to continue with a nod.
"But perhaps You are in everything, Lord — Your soul prints — and I could just love You in everything. I could cherish the touch of the wind and feel it brush my skin. I could squint at the rays of the sun that pierce the clouds in the morning and marvel at it. I could embrace a child, a dog or an elderly. I could kiss my friends' cheek as a greeting or the water as I drink it. I could do those things and feel You in them, and do so passionately."
Fr. Jin sighed loudly. After about a three-second pause, he looked at me intently then said, "I think you are so in love. Actually, you are in love with love, and it's overflowing! But you do not know where to place it," he leaned in a little then continued, "You know, I remember St. Francis of Assisi in you — that thirst for God's love, for that Person nailed on the cross. St. Francis was so in love with Jesus that he sought Him in the trees, the lark and the wind."
A week ago, we watched a movie about St. Francis of Assisi projected to the vocation office's wall from Sr. Melai's laptop, which we enjoyed with biscuits and iced tea. I was moved by how St. Francis found joy in nature, in singing and in God's Word. He was so passionate for Jesus that he left his old worldly life and lived with the poor and lepers. Again, I found myself far from what Fr. Jin thought I was.
"But you should be careful." Fr. Jin lifted an index finger then continued.
"Be careful with what you pray for. If you want to feel Jesus as concrete as a human, do not expect Him to show you His robust, handsome and powerful side. You see, Jesus was famous during His time. We can't be sure, but perhaps some of the women who followed Him admired Him not because of what He preached but because He had great public speaking skills and, being a carpenter, He must have had muscles," the priest said as he flexed his arm.
I chortled.
Fr. Jin went on.
"Unfortunately, Jesus won't give you the kind of love that you see in movies or fairy tales, Elaine. It is the suffering Jesus that He will show you. He will make you feel how heavy that cross was on His shoulders," he said, lifting his palms to his right shoulder as if carrying something. "He will make you feel the pain of being betrayed by a friend, of being spat on and insulted in front of the people you love."
The message hit me sharp in the heart. In my mind, I could see Jesus going through all this. Could I even endure that? Lately, I had been asking Jesus to convince me to stay. The past few weeks had been a drag. I found myself useless — eating, resting and praying, when I could actually do ministry work outside. I felt like I was ready for service, which was why I entered the convent in the first place. Turns out, what I got myself into was bigger than I thought. Now, I cringed at my pride and impatience. Next thing I knew, I was crying.
"Jesus will even make you feel the pain that the nails sent to His palms and feet, Elaine. It is the best kind of love He knows — the love He gives to His closest friends," said Fr. Jin.
Fr. Jin stopped and waited for me to stop sobbing.
"I'm not trying to scare you, OK?"
I laughed behind my handkerchief.
"But it's the truth. It's part of following Jesus. Now, the question is, will you still want Jesus? Will you still follow Him? Think about it."
I forced a smile and bobbed my head. "I, I will think about it, Father. Pray for me. Pray that one day, I will learn to love Jesus as much as I should."
Fr. Jin smiled back and said, "You know, based on your story, I think you are called to this vocation. If you're struggling, it's normal. You've just been in the convent for weeks, so everything is still new to you. Give yourself time to adjust. Give it a try — one month! One month then decide. OK?"
I nodded. I took a deep breath then said, "Yes, one month."
I didn't want to leave early. I had just said goodbye to my family and friends. If I would leave the convent now, what would they say? What I needed was some convincing. If this vocation wasn't for me, I hoped I would at least last for a year and finish postulancy. But I hoped I was for the religious life. Things would be easier for my heart if I was.
"I want to see you wearing a habit. I think you look much better in one," beamed Fr. Jin.
We ended with a closing prayer, which Fr. Jin led. His deep voice filled the place, uttering the words slowly and pausing for about two seconds from time to time.
"Please, Lord. Don't prolong Elaine's agony and confusion. Tell her Your will as soon as possible."
*This excerpt is taken from Finding You: A Memoir on Dreams, Detours and Destiny by Elaine Marie Factor

Photo from Unsplash.com
---

What can you find inside a dream?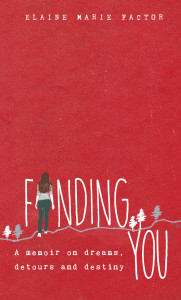 Her dream to become a nun started when she was still a child. But somewhere along the way, Elaine Marie Factor forgot about this dream. Until one day, it resurfaced through a vision.
At 24 years old, Elaine finally decided to enter a religious congregation to fulfill her childhood dream. Besides experiencing overwhelming joys and challenges in the different aspects of her life, she also faced a series of encounters with her true self and her greatest Love. What she gained in the four corners of that convent were way beyond what she had expected.
Based on the journal entries Elaine wrote from her old study desk to the rickety table in her room at the convent, this memoir will take you on a journey of discovering your greatest call, taking unexpected detours, and finding the path to your true destiny.
---
ARE YOU WILLING TO GET LOST SO YOU CAN FIND YOUR WAY HOME?
GET YOUR COPY OF ELAINE MARIE FACTOR'S BOOK,
FINDING YOU: A MEMOIR ON DREAMS, DETOURS AND DESTINY
You don't even have to leave the comforts of your home.
You can buy your own copies online!
Here's how:
FOR PAPERBACK and DIGITAL versions:
Visit www.KerygmaBooks.com/shop and click on the titles that you want to order.
Choose PAPERBACK or DIGITAL and check out your order.
Choose your payment method.
Pay via bank deposit or PayPal.

For bank deposit: pay your balance and email your deposit slip to sales@blog.feastbooks.ph
Pay directly via PayPal.

For PAPERBACK: Wait for the books to be delivered right to your home! (For orders P500.00 and up, FREE shipping within Metro Manila only. Standard shipping rates apply for orders below P500.00 or outside Metro Manila.)
For DIGITAL: Wait for the confirmation of receipt of payment. The download links to your books is included in the email.
---
Sometimes, you just need a little ray of sunshine to break through the dark clouds that hover in your life.
KERYGMA ONLINE MIGHT JUST BE THE BLESSING YOU NEED.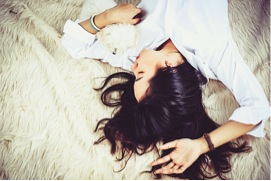 At KERYGMAONLINE, we give you fresh articles on life, love, finances, spirituality, health, and career TWICE A WEEK.
Some of these articles are actually excerpts from our bestselling and award-winning books, while some are contributed and written by our pool of blessed and anointed writers.
YOU CAN WRITE FOR US, TOO! Email us at editor.kerygmaonline@gmail.com if you have a story that you want to share to our millions of readers across the globe.
Visit us at www.KerygmaOnline.ph and read our online magazine. Enjoy fresh articles that will surely nourish, inspire and empower you in all aspects of your life.
Photo credit: www.pixabay.com