A Longing for Home
Where do you Run to When You're Hurting or Afraid?
By Rissa Singson Kawpeng
One day, I got an email from a friend. He confessed that he had been living an openly gay lifestyle for the past four years. He had been attending a gay church and had been having a sexual relationship with no less than his pastor. He confessed that he attended that church even after receiving advice that what they were teaching was not biblical. But he said he went because for the first time in his life, he was accepted and loved, understood inside and out.
But the time came when his pastor broke up with him because he was seeing someone else. My friend was devastated and his eyes were opened. He left that church and is now part of a nondenominational, biblical church.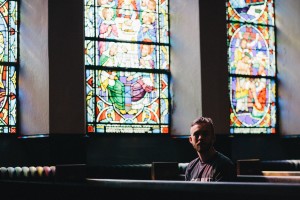 I wept as I read his email. I wept because I felt his pain. And I wept because of the triumph of God's grace.
I realized that the Church needs to be a home for us — a place where we can go back to after a life of dissipation, after we've blown away our inheritance and are tired of eating pig fodder. It has to be a place where we know we can return unashamed after we've wasted ourselves on the world only to com//e back disappointed with its empty promises. Church has to be a place where we can go back, no questions asked except, "Kumain ka na ba?" ("Have you eaten?")
My musings brought me back to a time when I was a member of another household not my own. I lived among people who shared the same love for Jesus and the same mission burning in our hearts. It was my home and family for years, decades even. But when I reached a crisis in my faith, I didn't feel like I was welcome there if I wasn't my "perfect" self. There was no place for a broken version of me. The welcome and acceptance was conditional.
So it's no wonder to me why our Feasts are popping up like Pokemon Go all over the planet. Recently, Bo Sanchez shared with me a private message he got from one of our attendees. He's a transgender who had turned his back on religion but has now returned to the Lord because of the love and acceptance that welcomed him at The Feast. It was a place where he didn't feel any condemnation for who he was.
When our churches and communities are like this, then we won't be afraid of people going out our doors, venturing elsewhere, and trying out other things here and there. We won't be afraid because we know that tonight, or maybe tomorrow or a day in the future, they'll return.
They'll long for home.
And they'll remember where they found unconditional love.
So then you are no longer strangers and sojourners, but you are fellow citizens with the holy ones and members of the household of God… (Ephesians 2:19)
E-mail me at justbreatherissa@gmail.com or follow me on Facebook.
---
*This article originally appeared in Kerygma magazine September 2016 issue.
Kerygma. A Greek word meaning "Proclamation of the Gospel." It is a Catholic inspirational magazine known for having changed thousands of lives, and has been hailed as the "Publishing Miracle of Asia".  It chronicles real miracles experienced by real people. It features testimonies of God's unfailing love. Kerygma magazine has been in circulation for more than 25 years, and it will continue to do so for the next 25 more… and beyond.
Help us spread God's Word through print media. When you subscribe to Kerygma, you also give to the mercy ministries of the Light of Jesus Family.
Subscribe to Kerygma now! To subscribe, go to http://www.kerygmabooks.com/shop/product/kerygma-magazine/ or call us at 725-9999.
FREE SHIPPING within Metro Manila.
**Featured images (c) jill111 and Unsplash via pixabay.com