Praise Someone Today!
by Bo Sanchez
My friend Ces is almost 30.
Yet to this day, she still feels like a little girl who tries to earn the praise of her parents. She feels that being her best is simply not good enough.
Ces told me that the only time her parents praised her was when she graduated cum laude in college. But before and after that, not once did they praise her.
Today, shackled by the burden of low self-worth, Ces keeps trying to prove herself to other people. It's creating havoc in her relationships. It's sabotaging her success. Despite her external success, there is so much emptiness in her. Without knowing it, she'sdesperate for praise, affirmation and love. And when you're emotionally desperate for love, you rarely get love.
The literal meaning of the word "blessing" is "to bow down." When I bow down in front of someone, I give that person value. I say to him, "You're important." And the easiest way to do that is through praise.
When you praise the people that you love, you're actually blessing them.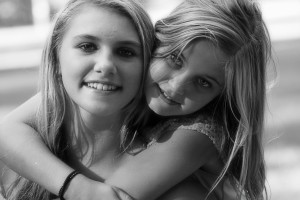 Here's my advice: Praise the members of your family at least once a day.
Husbands, make it a habit to praise your wife.
Let's say she is fixing herself in the mirror or closing the last button of her blouse and you happen to pass by. Stop and say, "You're so beautiful."
Or your wife prepared your meal and you take your first bite.
Stop and say, "This is delicious!" Then hold her hand, look into her eyes and say, "I thank God I married you."
Wives, make it a habit to praise your husband.
When I come home from work, many times, my wife would wrap her arms around me and tell me, "You're a great husband. You're a great father. And I'm the luckiest girl in the world."
I receive praise from thousands of people — my readers, my audience, my listeners. But for some reason, I still look for my wife to affirm me.
Some people say, "I don't have to praise my family because they already know that I appreciate them."
That's not true. You need to say it. Praise someone today!
It may just help heal their heart and spirit.
May your dreams come true,
Bo
---
*This article originally appeared in Kerygma magazine September 2016 issue.
Kerygma. A Greek word meaning "Proclamation of the Gospel." It is a Catholic inspirational magazine known for having changed thousands of lives, and has been hailed as the "Publishing Miracle of Asia".  It chronicles real miracles experienced by real people. It features testimonies of God's unfailing love. Kerygma magazine has been in circulation for more than 25 years, and it will continue to do so for the next 25 more… and beyond.
Help us spread God's Word through print media. When you subscribe to Kerygma, you also give to the mercy ministries of the Light of Jesus Family.
Subscribe to Kerygma now! To subscribe, go to http://www.kerygmabooks.com/shop/product/kerygma-magazine/ or call us at 725-9999.
FREE SHIPPING within Metro Manila.
**Featured image (c) TeroVesalainen via pixabay.com