Kerygma Academy Opens Its Doors through Writing 360°
By Krizelle R. Talladen Photos by Ryan Nacario
Picking the brains and tapping the expertise of three powerful, impactful, and bestselling authors, Kerygma Academy launched its first-ever course, Writing 360°:
A Comprehensive Introductory Workshop on Book Writing, Storytelling, and Creative Writing, on August 11, 2018 at The Feast Center in Robinson's Galleria.
Despite the heavy downpour from Saturday morning until afternoon, The Feast Center was jam-packed with participants. This first batch of wannabe writers listened
to the talks of three speakers: Rissa Singson Kawpeng, author and editor-in-chief of Kerygma magazine; Marjorie Duterte, author and editor; and Karren Renz Seña, author and writing coach. After each talk, the participants were given the time to do writing exercises as directed by the speakers. They even got to share what they wrote to their fellow participants.
Since the first batch of Writing 360° was sold out in a snap, Kerygma Academy opened another batch on September 22, 2018. Only few slots left! Click here to register.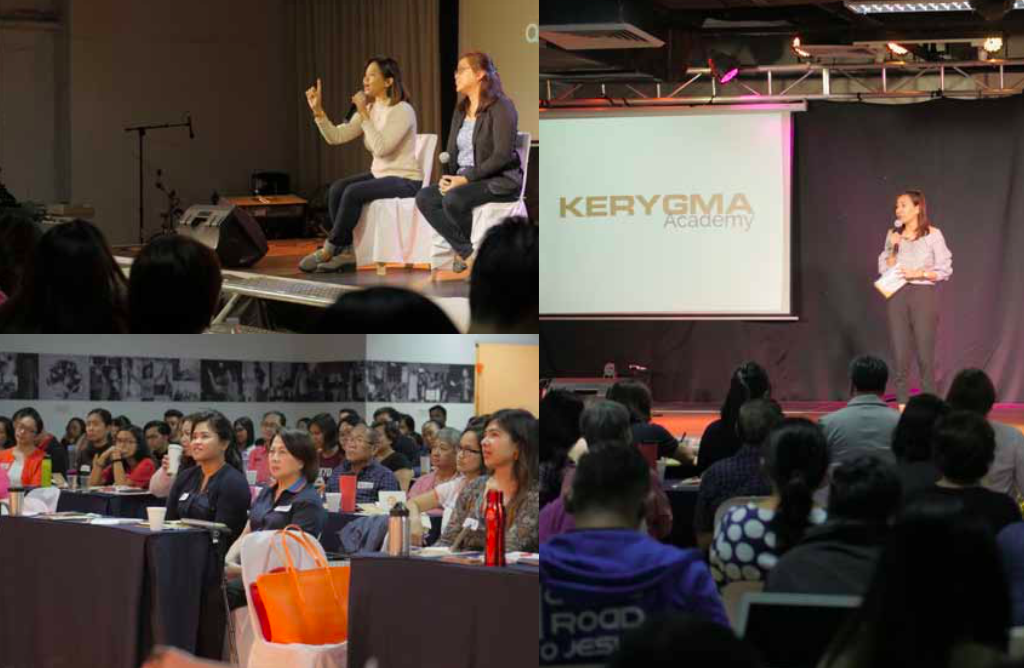 Thinkers, Doers.
Top: Karren Renz Seña (left) and Marjorie Duterte (right) answered questions from the attendees, especially on how to commit to complete one's book.
Bottom: People from all walks of life gathered in Writing 360°and went home inspired to make their dream book come to life.
Aside from this writing workshop, Kerygma Academy has also officially launched the full set of Kerygma Books Self-Publishing Services. It also presented its upcoming events in the areas of marketing, sales, leadership, career, and stress management. With its pool of powerful professional speakers, Kerygma Academy ensures that each training event will give its audience the valuable skills that will improve particular aspects of their lives.
For more information on Kerygma Books Self-Publishing Services, call 725-9999 or e-mail selfpublishing@blog.feastbooks.ph. For the schedules and announcements of the Kerygma Academy events and courses, follow Kerygma Academy on Facebook.