Kerygma Books' Grace Anatomy: Life Strategies for Life's Tragedies by Rissa Singson Kawpeng bagged the Cardinal Sin Catholic Book Awards (CSCBA) in the Inspirational Category. The awarding was held on September 11, 2019 at SMX Convention Center, Mall of Asia, Pasay City during the 40th Manila International Book Fair (MIBF).
Books Are Blessings
Organized by the Asian Catholic Communication Incorporated (ACCI), the CSCBA is Catholic Mass Media Awards' (CMMA) official awarding body for books. For thirteen years, this prestigious book award has been "recognizing and awarding authors and publishers who promote total human development, Gospel values, and Filipino culture," said ACCI President Fr. John Klen Maleficiar, SSP in his welcome speech.
Keynote speaker Fr. Luciano Felloni shared about his life as a cyber missionary through his Facebook page, AlmuSalita, and urged people "to embrace [God's] mission, to become communicators of life, and to bring people to real connectivity and communion; [thus becoming one] church."
By the Grace of God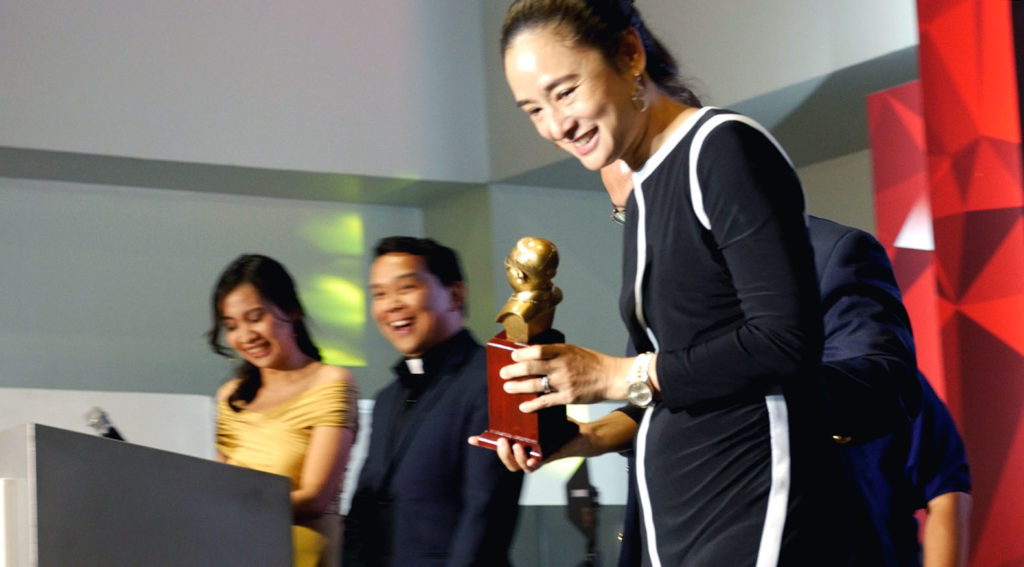 Books under the inspirational category are entries that uplift the spirit, contain inspiring stories of people, and influence others to have a greater self-knowledge and deeper communion with God.
Although other finalists were as inspiring, Grace Anatomy was recognized the winner because of our common need to make sense of sickness, suffering, and death. "Bad things happen to all of us and finding God's blessing behind them makes the suffering easier to endure," said author and preacher Rissa Kawpeng in an interview.
For Rissa, Grace Anatomy means dissecting life's happenings, especially the unwanted ones, and finding God's blessings hidden beneath: "This what I want to impart to my readers—that if they learn to find the gem in the mud, life will be more joyful and beautiful."
Rissa is a first-time awardee of CSCBA. She shared, "When you serve the Lord, you learn not to look for reward and recognition. That's not the reason why we serve. But when they do come, for me it's like the Lord giving me a pat on my back or showing me His affection for what I do. Lambing ni Lord 'yon so I'm even more grateful."
Kerygma Books also scored finalist spots in different categories: Reckless: A Discipler's Guide to Bringing Young People Closer to Jesus by Niko Capucion (Youth); Why I Love Being Catholic by Bo Sanchez (Ministry); Si Kristo sa Komyut by Janpol Rosario (E-books); and In the Name of the Father by Stephen I. Nellas (Spirituality).
---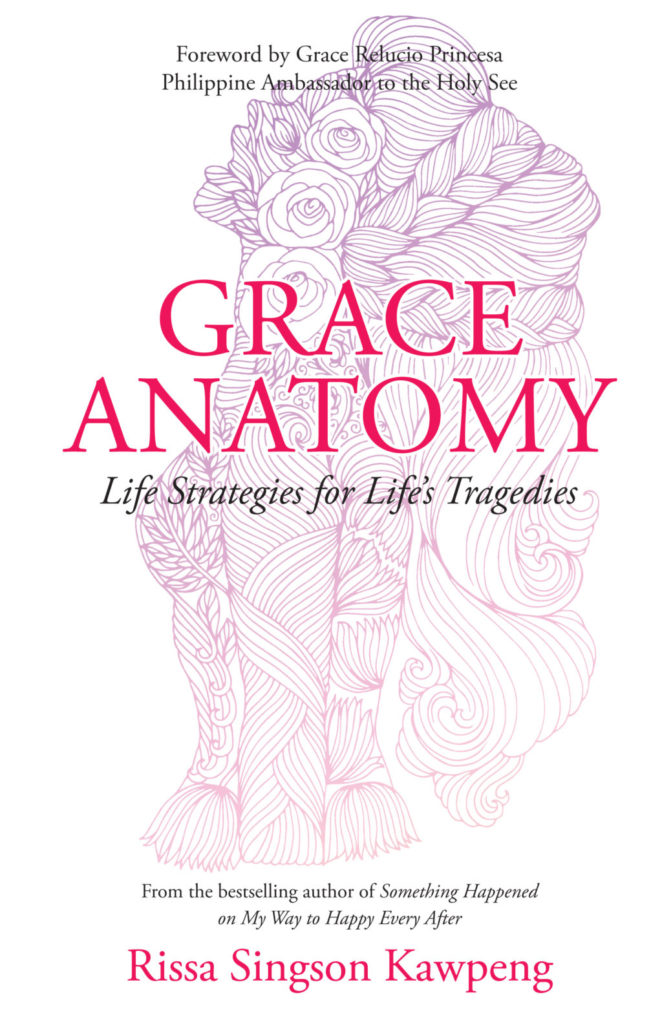 Sometimes, beautiful gifts come in dreadful wrapping.
Nobody plans to get into an accident. Especially one that could end your life, or life as you know it.

No one aims to get cancer. You avoid it like the plague, and even as you hear loved ones getting it or even dying of it, you don't wish it upon yourself.

And while we all know we will die someday, we pray it doesn't come too soon.

We fear its pain.
Its uncertainty.
Its finality.

In this bittersweet account, Rissa Singson Kawpeng bares her soul, her grief, and her victory as she stared at death—in the face of loved ones and in her own body.

As she wrestled with life's burning questions regarding sickness, suffering, and death, she finds her answers in the most elemental truth of the universe: God's unconditional love.

Grab your copies here!
---