Key Message: Once upon a time, I thought God wanted me to focus on Him and forget everything else. Today, I realize God wants me to focus on Him and flourish everything else. God has kicked the church door open. God will not be imprisoned in the confines of a church building. God wants to invade your world.
Announcement: God is not just in your spiritual life. God wants to be in every part of your life. Are you ready to find Him everywhere?
Jesus said, "But seek first the kingdom of God and his righteousness, and all these things will be added to you" (Matthew 6:33).
Did you notice? God says He will add, not subtract.
Sometimes, we experience subtraction in our life. But what we think is subtraction is really addition, because what was taken away creates space for better things to come.
You thought that job was for you. But they rejected you—and it stung. You thought your career was over. But I want you to know that you didn't get that job because a better one is coming your way — a job that will stretch you, change you, and make you reach your dreams.
You thought that he was the guy for you. But he walked out of your life. And you thought your happiness was but a distant memory. But I want you to know that he left you for a purpose: so that someone better can come along. And what will God add to your life? The verse said, "All things will be added unto you."
God's big message for you today: Get ready for more.
Be Life
Be Light
Be Long
Be Least
Be Lean
Be Loved
Be Love
And one more bonus strategy you don't want to miss!
---
ARE YOU LIVING UP TO YOUR POTENTIAL?
GET YOUR COPY OF THE LATEST BEST-SELLER FROM BO SANCHEZ,
GET READY FOR MORE
You don't even have to leave the comforts of your home.
You can buy your own copies online!
Here's how:
FOR PAPERBACK and DIGITAL versions:
Visit www.KerygmaBooks.com/shop and click on the titles that you want to order.
Choose PAPERBACK or DIGITAL and check out your order.
Choose your payment method.
Pay via bank deposit or PayPal.
a. For bank deposit: pay your balance and upload your deposit slip at the link we've e-mailed to you upon placing your order.
b. Pay directly via PayPal.
For PAPERBACK: Wait for the books to be delivered right to your home! (For orders P500.00 and up, FREE shipping within Metro Manila only. Standard shipping rates apply for orders below P500.00 or outside Metro Manila.)
For DIGITAL: Wait for the confirmation of receipt of payment. The download links to your books is included in the email.
---
Sometimes, you just need a little ray of sunshine to break through the dark clouds that hover in your life.
KERYGMA ONLINE MIGHT JUST BE THE BLESSING YOU NEED.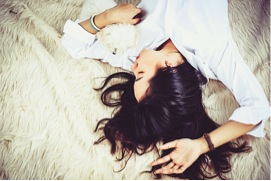 At KERYGMAONLINE, we give you fresh articles on life, love, finances, spirituality, health, and career TWICE A WEEK.
Some of these articles are actually excerpts from our bestselling and award-winning books, while some are contributed and written by our pool of blessed and anointed writers.
YOU CAN WRITE FOR US, TOO! Email us at editor.kerygmaonline@gmail.com if you have a story that you want to share to our millions of readers across the globe.
Visit us at www.KerygmaOnline.ph and read our online magazine. Enjoy fresh articles that will surely nourish, inspire and empower you in all aspects of your life.
Photo credit: www.pixabay.com