---
"Your every act should be done with love."
— 1 Corinthians 16:14
---
CREATE A MASTERPIECE
By Marc Lopez
A close friend of mine pastors a church. He is a naturally gifted preacher who can give an impromptu talk anytime.
However, he chooses to slow down, to ask God first, before taking a speaking engagement, and to take time to prepare well for what he will preach. He spends a considerable time in prayer before he makes his talks. As a result, he preaches with passion and love.
Many times he tells his congregation, "That wasn't in my notes. That was a direct download from heaven!"
Slowing down means working with love. Working with God.
Slowing down means making your work your prayer. This is the Benedictine practice of ora et labora — pray and work.
Slowing down allows you to be completely focused on the work that you do. Your mind is no longer on the mistakes of yesterday or the expectations of tomorrow. As you focus on the moment, you become attuned with God, and what you do consequently becomes infused with His love.
Instead of pressure, you experience pleasure.
You lose track of time!
You work with enthusiasm.
The word "enthusiasm" has its root in the Greek adjective entheos, meaning "full of God."
When you slow down, you literally fill your work with God.
Your work becomes immersed in God's presence.
The result is work born out of passion.
A work of art.
A work of love.
A piece of work touched by the Master. Literally a Masterpiece!
You can be working on a painting, a paper, a pastry. It doesn't matter. Big or small, when you slow down, take your time, and do it with love, it becomes a masterpiece.
Mother Teresa once said, "Not all of us can do great things.
But we can do small things with great love."
When people come in contact with your work of love, no matter how great or small, they come in contact with the Master.
Your work inspires! They come into the presence of God.
Slow down.
Allow God to work through you.
Allow God to love through you.
Before you start any project, big or small, press reset.
Slow down and put all your love into what you are doing.
Make your work your prayer!
Photo from pixabay.com
---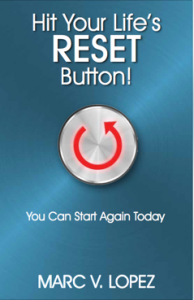 What if there was a "life reset button" you
could press so you could start all over again?
Do you want to be given a clean slate? A chance to begin again? Maybe restore
a relationship? Re-ignite your zest for life? Live a richer, fuller life?
This book will show you three simple steps on how to "reset" your life — and
start again! Anytime, anywhere!
Learn:
What's holding you back and what you need to do to break through!
The simple secret of living life to the full!
Your authentic Christian identity!
"Warning: This book will bring you closer to God. Marc's words will penetrate yourheart and bless your soul."
– Bo Sanchez, bestselling author and lay preacher
---

DO YOU WANT TO HAVE A COPY OF THIS BOOK?
You don't even have to leave the comforts of your home. You can buy your online!
Here's how:
FOR PAPERBACK and DIGITAL versions:
Visit KerygmaBooks.com and click on the titles that you would want to order.
Choose PAPERBACK or DIGITAL and check out your order.
Choose your payment method.
Pay via bank deposit or PayPal.

For bank deposit: pay your balance and email your deposit slip to sales@blog.feastbooks.ph
Pay directly via PayPal.

For PAPERBACK: Wait for the books to be delivered right to your home! (For orders P300.00 and up, within Metro Manila only. Standard shipping rates apply for orders below P300.00 or are outside Metro Manila.)
For DIGITAL: Wait for the confirmation of receipt of payment. The download links to your books is included in the email.
---

NURTURE YOUR SOUL EVERY DAY!
1. Visit us at Ke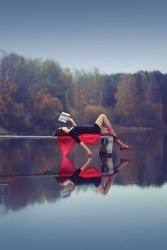 rygmaBooks.com/kerygmaonline and read our online magazine. Enjoy fresh articles that will surely nourish, inspire, and empower you in all aspects of your life. Kerygma Online is updated weekly.
2. Email us at kerygmaonline@gmail.com for comments, suggestions and contributions.
Photo credit: http://piccsy.com/2011/05/reading-8ozcw6p11/ through vi.sualize.us