God Is with You By Randel Serrano
Before the year ended, I received a message from the son of one of our attendees at The Feast Sangandaan, Caloocan. They used to attend frequently but since they moved somewhere in Manila, I seldom see them at our Sunday services. He said he was so worried and afraid for his mom because she suffered from extreme depression and
anxiety. She acted differently the past month and could no longer work the way she used to. She even tried to end her life a few times. He felt helpless. I just listened and prayed with him and assured him that in these most difficult moments, God is with them. Through the help of relatives, they managed to have her checked by a medical expert, and thankfully, she's doing well now.
If you are struggling with mental health or maybe know someone who is, I want you to know that you are not alone. It's OK not to be OK. You will get through this one day at a time.
The year 2020 is over but uncertainties about many things remain. We know that this pandemic is far from over and it frightens us. But in one of my reflections, I came across this passage: "Have I not commanded you? Be strong and courageous. Do not be afraid; do not be discouraged, for the Lord your God will be with you wherever you go" (Joshua 1:9, NIV).
It was not just a statement; it was a command. God commands you to be strong and courageous.
The new year has started but maybe you continue to face struggles that weaken you. Your sickness is making you a coward to go on and move forward. You may be thinking that it's useless to pursue your goals and there is nothing you can do to accomplish your big goals and dreams. Inuutusan ka ni Lord, "Huwag kang matakot. Huwag kang mangamba."
Bishop Ambo David of the Diocese of Caloocan once shared in his sermon about a mother whose daughter committed suicide. She texted, "Bishop, we serve in church, so why did we experience this kind of a heavy problem?" He responded, "Sometimes I also ask the same question whenever I face trials as a shepherd of God's flock."
Sometimes, we cannot help but question God when the storm is raging, when the waves of problems overturn our boats.
But God didn't say, "Don't feel afraid" and neither did He say, "Don't feel discouraged." Just because you have fear doesn't mean fear has to overcome you.
It's a command from God that we be strong and courageous. When you think of quitting: you must, you should, you ought to, you need to, you have to be strong and courageous.
Are you afraid? It's OK. Do it afraid. God has promised He will be with you wherever you go. Kasama mo si Lord. Hindi ka nag-iisa. Hinding-hindi ka mag-iisa. The Lord is with you. You are not alone. You will never be alone.
*This excerpt is taken from Feast Magazine April 2021 issue*
Grab your e-copy here.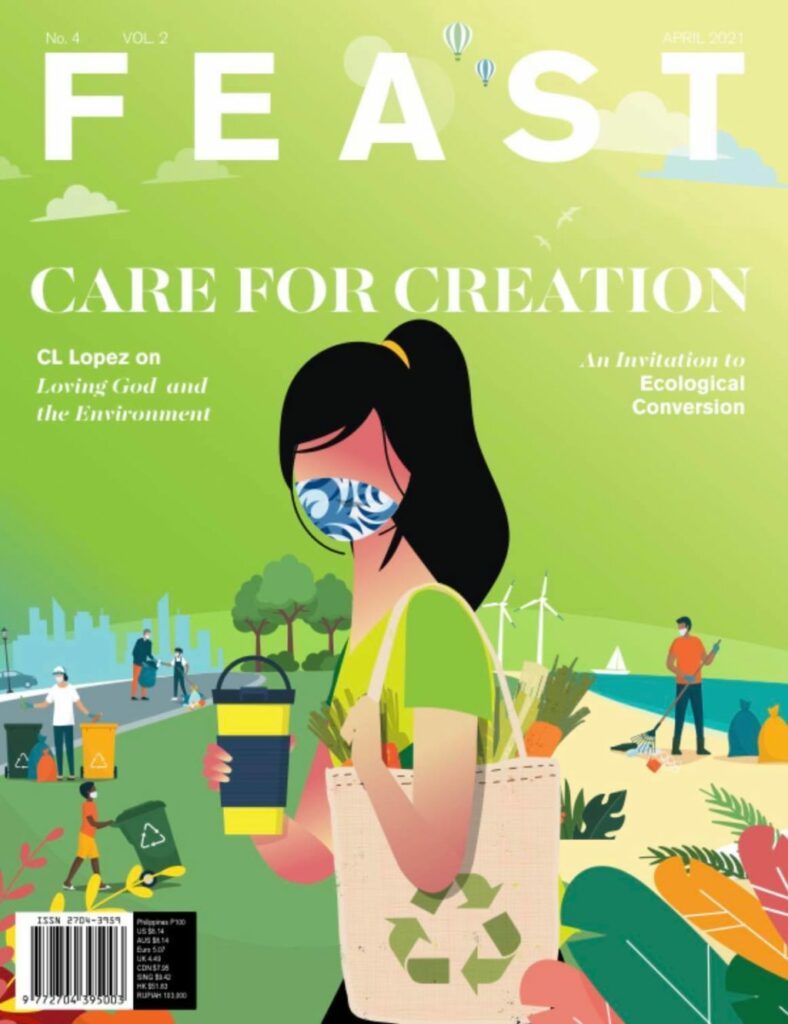 Featured image is from Unsplash.com.