---
This is love: not that we loved God, but that he loved us and sent his Son as an atoning sacrifice for our sins.
– 1 John 4:10
---
CRAZY LOVE
by George Gabriel
I have a friend named Tony. He was on a date with a girl he was courting. There was heavy traffic and they got stuck in one spot for more than half an hour. His date asked him if he was alright — if he was tired because he was driving. Tony sighed and replied, "Yes, I'm OK. Actually, I wouldn't mind if this traffic didn't end… because I'm with you."
Cheesy? Hey, what can I say — he was in love.
A former officemate of mine named Tennie would commute going to work every day. She lived so far, it took her nearly three hours, one way. That's six hours on the road! And to think, she'd even go home late from work to let the traffic pass. So she'd arrive home close to midnight, then at three o'clock in the morning, it would be time for her to wake up and get ready to go to work again.
It didn't make sense to me to travel that far just to stay home for such a short time. I asked her why she didn't just rent a place somewhere in the area to avoid the hassle.
She said, "It's worth it. At least I get to see my family."
I said, "Yeah, but aren't they already asleep by the time you get home?"
She replied, "That's OK. I peek into their room to see them when I get home. That's enough for me."
What can I say? She loves her family. Dearly.
And when you love someone you just want to be with that person. You'll do crazy things.
Every Christmas, we celebrate the bizarre act of a God who abandoned the comfort and majesty of His throne and traveled all the way from heaven to meet us where we are.
To walk with us.
Sweat like us.
Hurt and bleed like us.
To be one with us.
What can I say? He loves us.
Like crazy.

This excerpt is taken from Love Life by George Gabriel
Photo from pixabay.com
---
Because we want YOU to be inspired, we want YOU to be blessed, and we want YOU to be happy, we are giving YOU our latest offering!
Introducing
KERYGMA DEALS
featuring Kerygma Classics
Books that make you fall in love over and over again.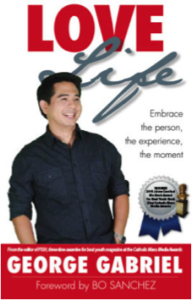 Many of us wake up unexcited to live our day. Oftentimes we get caught up in life's problems, demands and distractions, forgetting to savor the moment, to feel the breeze, to look into the eyes of our loved ones. This book will give you a fresh perspective on every day living.
Get ready to love life!
Regular Paperback Price: P225
Kerygma Deals Price: P146.25
COUPON CODE: KDGG2016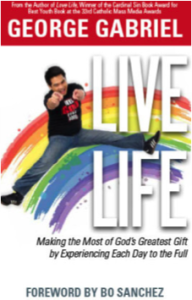 Are you living or merely existing? Do you take life by the reigns or do you just let it pass you by? Do you strive to outdo yourself or do you simply do what's required? It's time to take charge and enjoy every moment God has blessed you with.
Elevate your standard of living! Live life to the fullest!
Regular Paperback Price: P250
Kerygma Deals Price: P162.50
COUPON CODE: KDEE2016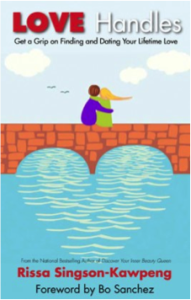 Dating can often be confusing, mysterious or downright impossible. Whether your problem is you've never had a date or can't figure out how to get your boyfriend to propose marriage, you'll find enlightenment and inspiration in these pages.
Regular Paperback Price: P250
Kerygma Deals Price: P162.50
COUPON CODE: KDLH2016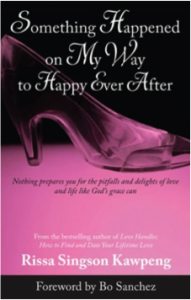 If your life were a Disney cartoon movie, you'd think that your happy ever after just naturally unfolds one joyous occasion after another. But reality is far from that! Life happens. What a relief to know that we have a faithful God who sees us through it all.
Regular Paperback Price: P250
Kerygma Deals Price: P162.50
COUPON CODE: KDSA2016
Discover Godly-lesso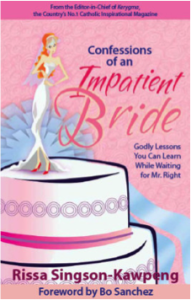 ns you can learn while waiting for Mr. Right. In this delightful, girl-to-girl, let-your-hair-downbook, Rissa Singson-Kawpeng shares her funny, tear-jerking or sometimes downright embarrassing experiences as a woman finding her place in this world.
Regular Paperback Price: P250
Kerygma Deals Price: P162.50
Regular Ebook Price: P200
Kerygma Deals Price: P170.00
COUPON CODE: KDIB2016
---

Harness the power of the Internet!
Your favorite books are now just one click away.
No more struggle in looking for books isle per isle!
No to more traffic, no more hassle of waiting in long lines!
Save not just money, but also your precious time!
Save Time.
Save Fuel.
Save Energy.
It's way more convenient to shop at the comforts of your home, right? Shop online and get the best deals! Go to www.KerygmaBooks.com now!
Let us take care of delivering inspiring books to your home. You just go ahead and live a fantastic life!
P.S. Can't find our books in your local bookstore? Visit our website, www.KerygmaBooks.com, and get to see whole array of our products!
Plus, we offer free shipping within Metro Manila for minimum orders worth P500.00.
Shop online at www.KerygmaBooks.com/shop now!
---
NURTURE YOUR SOUL EVERY DAY!
Visit us at ph and read our online magazine. Enjoy fresh articles that will surely nourish, inspire, and empower you in all aspects of your life. Kerygma Online is updated weekly.
Email us at kerygmaonline@gmail.com for comments, suggestions and contributions.
Photo credit: http://piccsy.com/2011/05/reading-8ozcw6p11/ through vi.sualize.us