Whenever I look at You, Lord, I feel a peaceful presence — such that I feel when I'm with a calm, loving and accepting person. You're Someone I want to stay with for long hours or Someone I would willingly waste time with yet gracefully.
"Why do we pray?" asked Sr. Sol.
Our notebooks and Bibles lay in three separate heaps on the coffee table. I again sat on the sofa. Janice was on my right while Nicole sat on the single-seater at my left. Sr. Sol was right across me with the sunshine behind her.
"To ask for help," answered Nicole, "especially in knowing God's will."
"To communicate with God," said Janice.
"To ask for forgiveness," added Nicole.
"To give thanks and praises," Janice added more. "Yes," I said, nodding to Janice's and Nicole's answers. They looked at me, for I had not yet said a word. Why do I pray again? "And to sustain my relationship with Him," I answered.
I read about St. teresa of Avila's use of a garden as a metaphor to describe a good prayer life. She said that prayer life is like tending a garden where the flowers are our virtues and the water is prayer. If we pray the right way, we will grow in virtues. I imagined myself having a garden within me — somewhere at the very core of my heart. It was always morning in there, and the air was crisp and cool. I thought of the virtues I planted. Perhaps some of the seeds grew a little. Others were budding. A few of them were in full bloom. This garden was probably the same place I discovered — my haven. And if that was so, I should make this garden beautiful for Jesus and me. I wanted Jesus to enjoy His stroll there. This meant I should learn more about praying the right way and do it often.
"Your answers are all correct. Now, why am I teaching you about prayer and how to go deep in it this early? In the past, we taught this to our novices, but I reflected on it and decided to include it in your program. I opened it up to the Board, and concluded that prayer is crucial in our postulants' discernment as well," said Sr. Sol.
We began the lesson by answering a 10-item questionnaire. It asked why we pray, how we pray, where we pray, to whom we pray, and some questions that aimed to get baseline details of our prayer life. Sr. Sol then gave us handouts and discussed prayer in an academic way, starting from stating common reasons why people pray, how people in the Old testament prayed and identifying ourselves with them, Jesus' teachings about prayer, and different definitions of prayer.
"Do you wonder why some people seem so prayerful but are very irritable? That means they're not doing it the right way. There must be no dichotomy between praying and living. That's why it is said, 'You will know them by their fruits,'" said Sr. Sol. I wondered how many plants in my garden had wilted or how many types of seeds I have not planted yet. I was not bearing much fruit.
"What do we mean by 'prayer as a climate of the soul'?" asked Sr. Sol.
Silence.
I bowed my head, hoping not to be called. I mouthed the words. The statement was beautiful, but too deep to easily understand.
"Elaine," called Sr. Sol.
My stomach contracted, as if it heard "toilet" instead of my name.
"What do we mean by prayer as a climate of the soul?"
"Well…" I looked at the ceiling, hoping to find answers there. "Climate of the soul. It's like when the climate is cold, our body feels cold too. And if it's hot like when it's summer, we also feel hot." I answered. That didn't make any sense.
Sr. Sol paused, looking straight at me. Nicole and Janice waited. She was like that for about five seconds before she said, "Yes, yes. Prayer as a climate of the soul means the Beloved is consciously in our hearts. What the Beloved desires, the heart desires. And who is the Beloved?"
"Jesus," Nicole, Janice and I answered.
If I would call Jesus my Beloved, it meant I should be the one loving Jesus. And if I love Jesus, I will not only consider what I want but also what He desires. Ever since I entered the convent, Jesus became a lot more real to me. I depended on His love more than I did before because that was the only love I was familiar with, especially when we transferred to Marikina. It often overwhelmed me that I thought if religious life was not for me, I would spend my entire life serving Him and His people, whether I get married or not.
Sr. Sol also taught us how to prepare ourselves for prayer. She said that even though distracted prayer is still a prayer, we could lessen our distractions by learning how to focus.
"Sit straight and still. Do not lean or slouch — that can make you sleepy. Now, place your hands on your knees or keep your palms up. When you're ready, close your eyes," instructed Sr. Sol.
When I closed my eyes, Sr. Sol's voice became a voice in my head. She asked us to focus on the air coming in and out of our lungs, then on the sounds we could hear around us like the electric fan, whizzing cars outside, and birds. She then told us to imagine Jesus in front of us, to tell Him whatever we want to, and imagine Him answering. We then ended our encounter with Jesus with an "Our Father." Sr. Sol asked us to share how we felt, what we saw, what we said, and what we thought we heard.
"Did you move?" asked Sr. Sol.
"Yes, sister. Once," answered Nicole, "I thought an insect bit my arm. It was so itchy that I needed to scratch it."
"That's normal for beginners. I've seen some who can stay still for long hours. They do not move despite the mosquitoes. The longer you keep still, the deeper you get into your prayer. When you move, it's like going back to square one," explained Sr. Sol.
We did it again in the next session, but this time, Sr. Sol asked us to write a review of prayer afterwards. I wrote how I felt during the preparation phase. It was a struggle for me to keep still, and my thoughts often elsewhere. I described the sorrow and exhaustion I saw on Jesus' face when I looked closely on the Benedictine cross, which I visualized when Sr. Sol asked us to imagine the crucifix.
"It all spoke of Jesus' love for me. I asked for His help, told Him, 'I feel lost.' He said I just need to hold His hand and we'll tread the path together. He said that He understands my suffering and confusion, and assured me of His love," I read from my notebook, which was resting on my palms.
"OK. It seems like Jesus always says a lot of things to the three of you," Sr. Sol sniggered. "Anyway, when you're writing a review of prayer, focus on describing the Jesus encounter — that's the most important part. I encourage you to keep a journal of your prayers because by that, you'll spot patterns and see how you are with Jesus and how He is with you," said Sr. Sol.
Next, Sr. Sol asked us to read Psalm 25 and memorize a line or lines that struck us. I chose, "To you, O Lord, I lift up my soul. Oh my God, in you I trust."
"Now, I'm giving you the freedom to choose a place to pray in. Start by focusing, then pray by saying the lines repeatedly. That will be your mantra. After that, write a review of your prayer. You have 45 minutes to do everything," said Sr. Sol.
I wanted to go deep in my prayer, so I was determined to master the focusing part. I chose the garden, particularly the hammock. I sat, and as I found my balance in the middle, I lifted my legs and did an Indian sit. I then placed my palms upon my knees and closed my eyes. First, I focused on my breathing, then on the sounds around me. I listened to the rustling, tweeting and buzzing — the sound of nature was the most peaceful sound I ever heard. The air smelled sweet with grass. I felt mosquitoes crawling on my skin, but I thought I was too still they mistook me for a stone statue — they didn't bite. Stillness felt so good that I wanted to stay that way forever.
I began saying the verse in my head, "To you, O Lord, I lift up my soul. Oh my God, in you I trust." I did that over and over again until I saw its letters floating one by one from me to the sky. I recognized some holy presence in the heavens, so I lifted my gaze towards it and basked in it. I realized that God says a lot more through His presence than mere words.
I wrote everything on my notebook. When everyone got back to the living room, we shared our experiences. Janice prayed in her favorite hermitage while Nicole stayed in the chapel.
"It's good that you three are learning fast. You have really nice Jesus encounters. However, for beginners, you must choose a place with lesser potential distractions like in your room, in the chapel, or in hermitages, and not somewhere with many insects like mosquitoes and ants. That's only for advanced or masters," said Sr. Sol.
We also inserted lectio divina in our vespers. First, we read the passage slowly and aloud twice, then had a moment of silence in between. Sr. Sol then asked us to identify the verses that had an impact on us and share what we thought God was telling us through them. Lastly, we spent 30 minutes reflecting further on the verses, though in a more passive disposition this time, just listening to God.
"Remember that prayer should not only give you a good feeling, but encourage or force you to act. That's real prayer. It's not all about feelings because sometimes, it won't make you feel good. Some prayers feel empty, but if they are real, they will make you fruitful," said Sr. Sol.
I remembered St. Mother Teresa of Calcutta's years of spiritual dryness. She didn't feel consolation from prayer, but her fruits abounded. Sr. Sol said Mother Teresa was observed to often spend four hours or more in the church. One day, after she prayed and walked out of the church, a woman came to her.
"Mother Teresa, you spent four hours in the church! What were you telling Jesus?" the woman asked.
"Nothing. I just listened," answered Mother Teresa.
I read from Fr. Green's book that being in God's presence is like being in the company of your lover or friend. You merely enjoy each other's presence without having to say anything. Ever since I learned this, I made time to listen to Jesus — during siesta, before vespers, or before sleeping.
One rainy afternoon, memories of my happy rainy days with my sisters and cousins at home flashed across my mind. It was one of the rare days that we came together because classes were suspended or we had a reason not to go to work. I remembered how our wooden floor creaked with our dancing, how funny we looked on our lip sync videos, and how our tummy ached from laughing hard. I got lonely, almost depressed, at the memory, so I went to the chapel. I did the focusing first, talked to Jesus, and listened to Him.
I thought I got deep in my prayer that I saw myself and Jesus sitting together on the grass somewhere in the convent's garden. Jesus had His knees bent close to His chest. He was pulling playfully the grass beside Him while looking at the distant trees. It was raining. It poured on us, but we didn't get wet, as if we were waterproof.
"I let it rain over there so the flowers will bloom, and there too to nourish the grass, and there, because it likes to drink," said Jesus, pointing to plants, trees and spots in the garden.
Jesus' presence was light and comforting, more like a person everyone would want to be with for many hours. It felt like it was OK to be myself — to be whatever — for He would still love and accept me anyway. I hoped I had a presence like His.
Before I entered the convent, I used every inch of time I had for many productive things. And every time I rested, I would reason in my mind why it was also productive to relax. I didn't like wasting time, and I felt bad whenever I thought I did. But my perception changed when I entered the convent. Here, we were taught how to spend most of our time doing basically nothing, and not regret it. It was like being Mary at the feet of Jesus rather than being the busy Martha. Here, we made time to waste it gracefully… with Jesus.
*This excerpt is taken from Finding You: A Memoir on Dreams, Detours and Destiny by Elaine Marie Factor

Photo from Unsplash.com
---

What can you find inside a dream?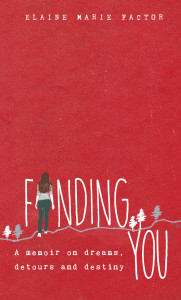 Her dream to become a nun started when she was still a child. But somewhere along the way, Elaine Marie Factor forgot about this dream. Until one day, it resurfaced through a vision.
At 24 years old, Elaine finally decided to enter a religious congregation to fulfill her childhood dream. Besides experiencing overwhelming joys and challenges in the different aspects of her life, she also faced a series of enounters with her true self and her greatest Love. What she gained in the four corners of that convent were way beyond what she had expected.
Based on the journal entries Elaine wrote from her old study desk to the rickety table in her room at the convent, this memoir will take you on a journey of discovering your greatest call, taking unexpected detours, and finding the path to your true destiny.
---
ARE YOU WILLING TO GET LOST SO YOU CAN FIND YOUR WAY HOME?
GET YOUR COPY OF ELAINE MARIE FACTOR'S BOOK,
FINDING YOU: A MEMOIR ON DREAMS, DETOURS AND DESTINY
You don't even have to leave the comforts of your home.
You can buy your own copies online!
Here's how:
FOR PAPERBACK and DIGITAL versions:
Visit www.KerygmaBooks.com/shop and click on the titles that you want to order.
Choose PAPERBACK or DIGITAL and check out your order.
Choose your payment method.
Pay via bank deposit or PayPal.

For bank deposit: pay your balance and email your deposit slip to sales@blog.feastbooks.ph
Pay directly via PayPal.

For PAPERBACK: Wait for the books to be delivered right to your home! (For orders P1,000.00 and up, FREE shipping within Metro Manila only. Standard shipping rates apply for orders below P1,000.00 or outside Metro Manila.)
For DIGITAL: Wait for the confirmation of receipt of payment. The download links to your books is included in the email.
---
Sometimes, you just need a little ray of sunshine to break through the dark clouds that hover in your life.
KERYGMA ONLINE MIGHT JUST BE THE BLESSING YOU NEED.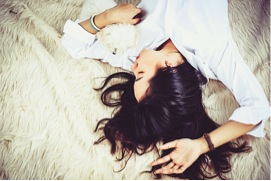 At KERYGMAONLINE, we give you fresh articles on life, love, finances, spirituality, health, and career TWICE A WEEK.
Some of these articles are actually excerpts from our bestselling and award-winning books, while some are contributed and written by our pool of blessed and anointed writers.
YOU CAN WRITE FOR US, TOO! Email us at editor.kerygmaonline@gmail.com if you have a story that you want to share to our millions of readers across the globe.
Visit us at www.KerygmaOnline.ph and read our online magazine. Enjoy fresh articles that will surely nourish, inspire and empower you in all aspects of your life.
Photo credit: www.pixabay.com