I Didn't Have to Buy Clubbing Clothes
by Migs Ramirez
My friend, Karren, challenged me to finish the initial draft of this book in two weeks. Within those two weeks, she committed to write her book too.
"Two weeks? Are you crazy?!"
"We can do it!" she said.
Then we thought of a consequence — something that would scare us to death if we didn't finish our manuscripts. We came up with the perfect consequence. We wrote it and signed it. Here's what it said:
"We, Eduardo Miguel F. Ramirez and Karren Renz P. Seña, commit to write and finish our book by November 13, 2015, Friday. Failure to present the first draft either by meeting or email will incur the following penalty: We will go to a posh bar/club, dressed in clubbing clothes, stay for at least an hour and get the number of a random girl (for Migs) or guy (for Karren), and present it to each other. So help us God."
After signing, we had chills to the bone.
"We'd better finish it."
Both of us agreed.
Did we go?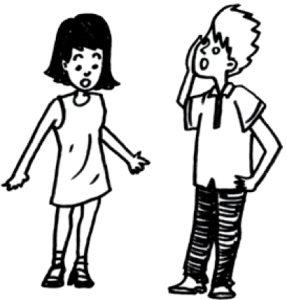 Well, you could tell that my nights and days were more than busy, wanting to get this done. But on the last day, our emails simply proved that we really weren't the clubbing type.
If you still fail in your New Year's resolutions because of these, take me out of the question.
But I believe this is not only about resolutions. These are the secrets to success.
If you want to be successful, don't focus on the fruits: your job, your family, your happiness. Instead, focus on your roots.
What habits do you need to have to improve your professional life?
What will make your relationships flourish every day?
How will you see life each day so that you become happier and at peace?
The choice is yours.
This excerpt is taken from Imagine This! by Migs Ramirez.
Illustrations by Pio Mallari
Photo from Pixabay.com
---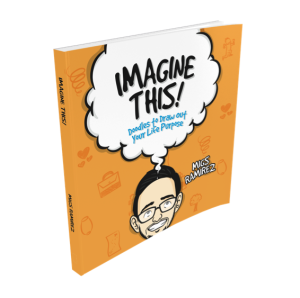 DRAW OUT YOUR LIFE PURPOSE AND
BRING OUT THE WOW IN YOU!
Imagine you are holding a collection of images, all about your self. What if you have a creative toolbox containing symbols that will draw out the answers to your deepest questions:
Who am I?
How do I move on from my past?
How do I make my dreams a reality?
That would be amazing, right?
Discovering yourself has never been this creative. It's time to bring out the WOW in you!
---
ARE YOU READY TO UNLEASH YOUR SUBCONCIOUS AND UNLOCK THE
CHAINS THAT HAVE BEEN HOLDING YOU BACK IN LIFE?
GET YOUR COPY OF MIGS RAMIREZ'S BOOK,
IMAGINE THIS! : DOODLES TO DRAW OUT YOUR LIFE PURPOSE
You don't even have to leave the comforts of your home.
You can buy your own copies online!
Here's how:
FOR PAPERBACK and DIGITAL versions:
Visit www.KerygmaBooks.com/shop and click on the titles that you want to order.
Choose PAPERBACK or DIGITAL and check out your order.
Choose your payment method.
Pay via bank deposit or PayPal.

For bank deposit: pay your balance and email your deposit slip to sales@blog.feastbooks.ph
Pay directly via PayPal.

For PAPERBACK: Wait for the books to be delivered right to your home! (For orders P500.00 and up, FREE shipping within Metro Manila only. Standard shipping rates apply for orders below P500.00 or outside Metro Manila.)
For DIGITAL: Wait for the confirmation of receipt of payment. The download links to your books is included in the email.
---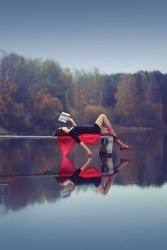 NURTURE YOUR SOUL EVERY DAY!
Visit us at

www.KerygmaBooks.com/shop

and read our online magazine. Enjoy fresh articles that will surely nourish, inspire, and empower you in all aspects of your life. Kerygma Books is updated weekly.
Email us at kerygmaonline@gmail.com for comments, suggestions and contributions.
Photo credit: http://piccsy.com/2011/05/reading-8ozcw6p11/ through vi.sualize.us