---
"Before I formed you in the womb, I knew you, before you were born, I dedicated you."
—Jeremiah1:5
---
YOU WERE BORN FOR GREATNESS
By Bo Sanchez
When you were a baby, were you cute and cuddly?
I know I was.
All babies are cute and cuddly.
Have you noticed? People go gaga over babies. You know if there's a baby in the room.
Because everyone, even the adults, become babies too.
In front of an infant, educated and cultured people say "Kookookookookoo, wawawawawa, mememememe, nanananana, yuyuyuyuyu…"
Females especially.
They'll hold those toothless bundles of fat and go "Awwwww, he's so cute!" 62 times before they pass the baby to another female. And the "awwwww's" continue forever.
But face it.
No matter how cute those babies are, they're pure, unadulterated, complete 100% narcissists. It's true! These tiny creatures are totally selfish, self-centered, and self-absorbed.
In their little worlds, others don't matter.
Only "what I want" matters.
Everything is about "me".
A baby's life revolves around five things and five things only. "I want to eat. I want to burp. I want to sleep. I want to pee. I want to poo." If a baby doesn't get any of these five things, he declares World War III.
And if he wants any of these five things, he doesn't care what you're doing. You don't exist. You're there to serve his five needs. The baby doesn't care if you're sleeping, or you're resting, or you're sick, or you're depressed, or you're on the phone talking to the President, or you're in the brink of solving the problems of the world. Babies don't care.
Through his endless crying, the cute baby says, "I don't care about you. I don't care about your world. I don't care about what you feel. I don't care about what you think. I don't care about your existence. You exist to meet my needs. You serve me.   And you serve me now!"
But thankfully, babies grow up.
At least, some of them do. (Hehe.)
Soon, babies learn to talk, to walk, and to grow up. And one of the things they outgrow is their narcissism.
Human beings soon realize that others exist. That others matter. That happiness depends on living for something bigger than themselves.
But sadly, some babies don't outgrow their narcissism.
They grew physically. But deep inside, they're still babies. Selfish, self-centered, and self-absorbed.
They're really "babies disguised as adults".
That is why, there are people who wake up one day in their old age with a deep, nagging, haunting emptiness within them.
Where does this emptiness come from?
From living a small life.
Friend, you were born for GREATNESS. You're so powerful, you can create entire movies from scratch. You can record music albums in a snap. You can design a thousand websites. You can write a thousand computer programs.
But what do you do?
Run a silly game of funny-looking plants and funny-looking zombies. What a waste of gigabytes and gigahertz.
Friend, if you live small, you'll be a baby all your life.
You were born for greatness.
You have a destiny to fulfill.
You were born for a mission so great, it'll blow you away.
God created you to bless the world!
PS…
Speaking of babies… my good friend Dra. Joy Holgado just came out with a new book about newborns. Go and see how you can take even better care of your baby by going to www.KerygmaBooks.com and buying her book, Your Newborn is a Blessing.
(READ MORE on KERYGMA ONLINE)
Article is taken from bosanchez.ph

Photo from pixabay.com
---

ARE YOU SCARED OF YOUR WITS BUT STILL WANT TO BE HANDS-ON
IN CARING FOR YOUR BABY?
Do you have the necessary skills to cope with the stress of having a newborn baby? Are you equipped with the right tools to know when and how to respond to your child's needs? Do you have the proper armor to face a battle with a crying baby? Don't worry! Be brave! This book will show you how you can:
– Car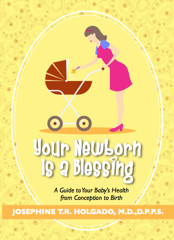 e for your newborn with the right skills, tools and frame of mind
– Determine the nuance of every act or expression that your baby makes
– Assess your child's condition to avoid development of serious illnesses
– And many more!
---
DO YOU WANT TO HAVE A COPY OF THIS BOOK? YOU DON'T EVEN HAVE TO LEAVE THE COMFORTS OF YOUR HOME!
You can buy your online!
Here's how:
FOR PAPERBACK and DIGITAL versions:
Visit KerygmaBooks.com and click on the titles that you would want to order.
Choose PAPERBACK or DIGITAL and check out your order.
Choose your payment method.
Pay via bank deposit or PayPal.

For bank deposit: pay your balance and email your deposit slip to sales@blog.feastbooks.ph
Pay directly via PayPal.

For PAPERBACK: Wait for the books to be delivered right to your home! (For orders P300.00 and up, within Metro Manila only. Standard shipping rates apply for orders below P300.00 or are outside Metro Manila.)
For DIGITAL: Wait for the confirmation of receipt of payment. The download links to your books is included in the email.
---

NURTURE YOUR SOUL EVERY DAY!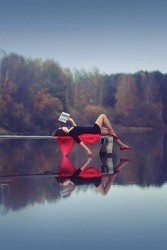 1. Visit us at KerygmaBooks.com/kerygmaonline and read our online magazine. Enjoy fresh articles that will surely nourish, inspire, and empower you in all aspects of your life. Kerygma Online is updated weekly.
2. Email us at kerygmaonline@gmail.com for comments, suggestions and contributions.
Photo credit: http://piccsy.com/2011/05/reading-8ozcw6p11/ through vi.sualize.us
---

DO YOU HAVE THE LATEST COPY OF KERYGMA INTERACTIVE?
DOWNLOAD NOW!
This month, K Interactive celebrates by bringing you the latest issue. We have more videos, more messages, and more interactive fun, just for you!
With Kerygma Interactive, you can: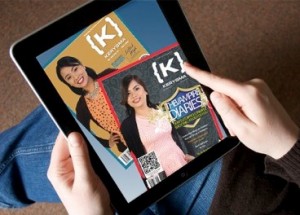 Watch inspirational videos
Listen to Bro. Bo pray for you
Send us your comments and inquiries directly
Watch awesome new book trailers
And many more!

To download your free copy of Kerygma Interactive, copy and paste the link below:

http://blog.feastbooks.ph/kerygmamagazine/files/iKMAG.pdf

*Wait for the entire file to load before downloading.
---

DO YOU WANT A GRACE-FILLED YEAR?