---
Do not be anxious about anything, but in everything by prayer and supplication with thanksgiving, let your requests be made known to God.
— Philippians 4:6
---
YOU PROPHESY YOUR FUTURE!
By Bo Sanchez
One day, I was talking to a middle-aged man who said, "Brother Bo, I'm always worried about getting sick. Well, true enough, last month, my doctors discovered that I have ulcers."
But what caused the ulcers? His worry. And sooner or later, he'll have more diseases.
Another time, I spoke to a young woman who said, "Every day, I was so worried that my boyfriend would leave me. Many nights, I couldn't sleep. And I was right in worrying — because last week, my boyfriend told me he can't stand me anymore."
When I talked to the ex-boyfriend, he told me, "Brother Bo, I left her because I felt suffocated by her. She was so paranoid, so possessive, so needy, I couldn't breathe." She didn't realize that her worrying made her boyfriend leave her. Worry is pathetic. Worry creates the very thing that you worry about.
The Law of Focus
Every atom in God's universe is governed by the law of focus. What you focus on flourishes. Yes, you have more control over your reality than you realize. Because your perception creates your reality.
You see, God's universe operates very simply. The universe doesn't hear what you don't want; it only hears what you focus on. And the universe, like a good waiter, will come to serve what you focus on in a silver platter.
Can I ask you a favor? Right now, don't think of a green gorilla. Please don't. even for one second, don't think of a green gorilla with green hair all over its hairy body. Never, never, never.
Now tell me. What are you thinking of, hmm?
That's exactly what happens when you worry.
Instead of using your imagination to worry, use you imagination to wish. Use your imagination to dream. Use your imagination to visualize your destined future.
The Bible says, "Do not be anxious about anything, but in everything by prayer and supplication with thanksgiving, let your requests be made known to God. And the peace of God, which surpasses all understanding, will guard your hearts and your minds in Christ Jesus" (Philippians 4:6-7).
Paul says, "With thanksgiving!"
That means, "Stop begging; start thanking!" Instead of saying, "Oh God, please give me this and give me that, and I beg you for this and I beg you for that," say with joy, "Lord, I thank You in advance for giving me this and giving me that… I expect to be blessed!"
Worrying and wishing use the same innate power that you have to create your reality — your imagination. Worrying is imagining that bad things will happen to you, while wishing is imagining that good things will happen to you.
When you worry, you focus on your problems. When you wish, you focus on your purpose. Focus on what you want, not on what you don't want. Because the universe will serve to you on a silver platter whatever you focus on.
I urge you, stop worrying and start wishing!
Start expecting good things to happen to you.
*This excerpt is taken from Heart Detox: How to Remove the Emotional Poisons and Negative Thoughts That Are Destroying Your Life, the newest book by National bestselling author, Bo Sanchez.
Photo from pixabay.com
---
ARE YOU READY TO GET RID OF THE GARBAGE THAT YOU'VE CARRIED IN YOUR HEART FOR MANY YEARS?
GET A HEART DETOX NOW.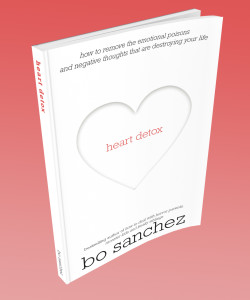 WARNING: YOU DON'T READ THIS KIND OF BOOK FOR ENTERTAINMENT. YOU READ THIS KIND OF BOOK BECAUSE OU WANT A TOTAL LIFE OVERHAUL.
You want a Heart Detox.
In these pages, you'll discover how to dig deep and uproot the poisonous thought habits that have been buried inside you for many years. These dysfunctional thought habits have given birth to toxic feelings that have robbed you of your happiness, health, abundance and future.
In this book, you'll discover…
Three steps to manage your most difficult emotions
Five powerful handles to take charge of your most toxic feelings
Specific and doable instructions on how to overcome bitterness, pettiness, despair, insecurity, worry and fear.
Are you ready to experience radical healing now?
It's about time.
---
ARE YOU READY TO GET RID OF THE POISONS IN YOUR HEART AND SOUL?
GET YOUR COPY OF BO SANCHEZ'S LATEST BESTSELLER, HEART DETOX: OW TO REMOVETHE EMOTIONAL POISONS AND NEGATIVE EMOTIONS THAT ARE DESTROYING YOUR LIFE.
You don't even have to leave the comforts of your home. You can buy your online! Here's how:


FOR PAPERBACK and DIGITAL versions:
Visit KerygmaBooks.com and click on the titles that you would want to order.
Choose PAPERBACK or DIGITAL and check out your order.
Choose your payment method.
Pay via bank deposit or PayPal.

For bank deposit: pay your balance and email your deposit slip to sales@blog.feastbooks.ph
Pay directly via PayPal.

For PAPERBACK: Wait for the books to be delivered right to your home! (For orders P500.00 and up, within Metro Manila only. Standard shipping rates apply for orders below P500.00 or are outside Metro Manila.)
For DIGITAL: Wait for the confirmation of receipt of payment. The download links to your books is included in the email.
---
NURTURE YOUR SOUL EVERY DAY!
Email us at kerygmaonline@gmail.com for comments, suggestions and contributions.
Photo credit: http://piccsy.com/2011/05/reading-8ozcw6p11/ through vi.sualize.us