Dear Fear,
I have received complaints that you have been harassing my children, my dear solo parents. They said you are haunting them with the specter of an unprepared death, health failure and a bleak and lonely tomorrow. You are petrifying them with legal and financial woes. You are making them anxious about their ability to raise their children well and about their children's future.
This is what I have to say to you — GOOD JOB! I sent you to them as a guardian, to keep them away from real danger, the danger of moving so far away from Me that they think they can do things without Me.
I'd also like to take this opportunity to remind you of your secret mission: To motivate them into becoming better solo parents, to learn, to train and to grow stronger as they arm themselves to grapple with you. When they learn to conquer you, they have won the battle to be better.
By the way, I am sending someone to help you with your mission. I am sending the Holy Spirit to guide them in their Faith Workout and in creating strategies to battle your many forms. The Spirit will also grant them anointing of ease to find people to train them and lead them to where they can become literate on ways to conquer you. Lastly, the Spirit will remind them you are not so big that I cannot deliver them from you.
Be warned, though, that I will not tolerate your minions — Hopelessness, Bitterness and Unforgiveness — so don't take them with you on this mission. These solo parents have a special place in My heart, they are My beloved children. So tell your minions to be afraid, be very afraid, because My protection envelops those I love.
I remain,
Your God
This excerpt is taken from The Happy Solo Kit by Lella Santiago.
Photo from Pixabay.com
---
YOUR ULTIMATE SURVIVAL GUIDE TO SOLO PARENTING IS HERE!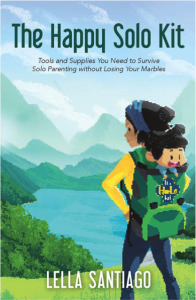 Hey, solo parent. Are you on the verge of losing your marbles?
Are you a newbie to this journey and still trying to find your way?
Or maybe you're tired, battle-scarred veteran but still can't move on?
Whatever situation you find yourself in, this ultimate survival guide for single parents will help you through the rough patches of solo parenting and bring you from a Pain Point to a Relief Peak with your humor and sanity intact.
The Happy Solo Kit will help you:
Overcome your grief and anger and help you find your peace.
Journey from a low self-esteem to a healthy love of self.
Conquer your fears and increase your faith in God who provides, protects and guides you along the way.
---
ARE YOU READY TO CONQUER ALL YOUR OBSTACLES IN YOUR JOURNEY TO SOLO PARENTING?
GET YOUR COPY OF LELLA SANTIAGO'S BOOK,
THE HAPPY SOLO KIT: TOOLS AND SUPPLIES YOU NEED TO SURVIVE SOLO PARENTING WITHOUT LOSING YOUR MARBLES
You don't even have to leave the comforts of your home.
You can buy your own copies online!
Here's how:
FOR PAPERBACK and DIGITAL versions:
Visit www.KerygmaBooks.com/shop and click on the titles that you want to order.
Choose PAPERBACK or DIGITAL and check out your order.
Choose your payment method.
Pay via bank deposit or PayPal.

For bank deposit: pay your balance and email your deposit slip to sales@blog.feastbooks.ph
Pay directly via PayPal.

For PAPERBACK: Wait for the books to be delivered right to your home! (For orders P500.00 and up, FREE shipping within Metro Manila only. Standard shipping rates apply for orders below P500.00 or outside Metro Manila.)
For DIGITAL: Wait for the confirmation of receipt of payment. The download links to your books is included in the email.
---
Sometimes, you just need a little ray of sunshine to break through the dark clouds that hover in your life.
KERYGMA ONLINE MIGHT JUST BE THE BLESSING YOU NEED.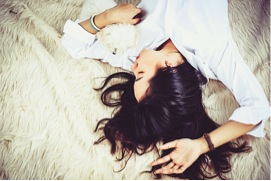 At KERYGMA ONLINE, we give you fresh articles on life, love, finances, spirituality, health, and career TWICE A WEEK.
Some of these articles are actually excerpts from our bestselling and award-winning books, while some are contributed and written by our pool of blessed and anointed writers.
YOU CAN WRITE FOR US, TOO! Email us at editor.kerygmaonline@gmail.com if you have a story that you want to share to our millions of readers across the globe.
Visit us at www.KerygmaOnline.ph and read our online magazine. Enjoy fresh articles that will surely nourish, inspire and empower you in all aspects of your life.
Photo credit: www.pixabay.com