By Rissa Singson Kawpeng
When I was young, I thought I encountered God by doing things that were holy and religious: like going to church, attending prayer meetings, doing kind deeds, and reading the Bible. In the Bible studies I attended, I learned that holiness was being set apart, consecrated only for God, and separated from sin and worldliness. That's why consecrated items like the chalice and paten aren't used outside the Mass for eating, even if the one dining is the pope. Those things are set apart solely to be used for God alone.
So in my youth, I only listened to worship and Christian contemporary songs. When I heard music from the radio, I felt it was worldly and sinful.
But as I matured in my faith and grew deeper in knowing the Lord, I discovered His presence even in things that weren't spiritual. Like when I taste yummy food, I feel God's love through that heavenly pleasure. When I see an athlete give his all and win in his sport, I get teary-eyed because I see God's greatness in that person's skill. I remember watching the movie The Greatest Showman and having a spiritual experience. I felt God's presence and glory in the beauty of the songs and the dances.
You may not have grown up like me, but we can often limit God to the spiritual realm: church, prayer, and Bible reading. We don't see Him in the familiar, everyday, simple things that are miracles in themselves just because they're so familiar.
That was also the problem with Jesus' neighbors. They knew His family so well that they looked down on Him when He started to work mighty deeds. They said, "He's just the carpenter's son, and we know Mary, his mother, and his brothers— James, Joseph, Simon, and Judas. All his sisters live right here among us. Where did he learn all these things?" (Matthew 13:55-56). The Gospel said they took offense at Him. Because of that, Jesus wasn't able to work many miracles there.
Today, let's find God in the ordinary—in the everyday, routine, and even boring stuff of our lives. Yes, He comes in fantastic ways now and then like when we got a long-standing prayer answered or a relative is healed from cancer. But every day, every moment, He is present too.
We just need to recognize Him in the ordinary.
*This excerpt is taken from Feast Magazine July 2021 issue*
Grab your e-copy here.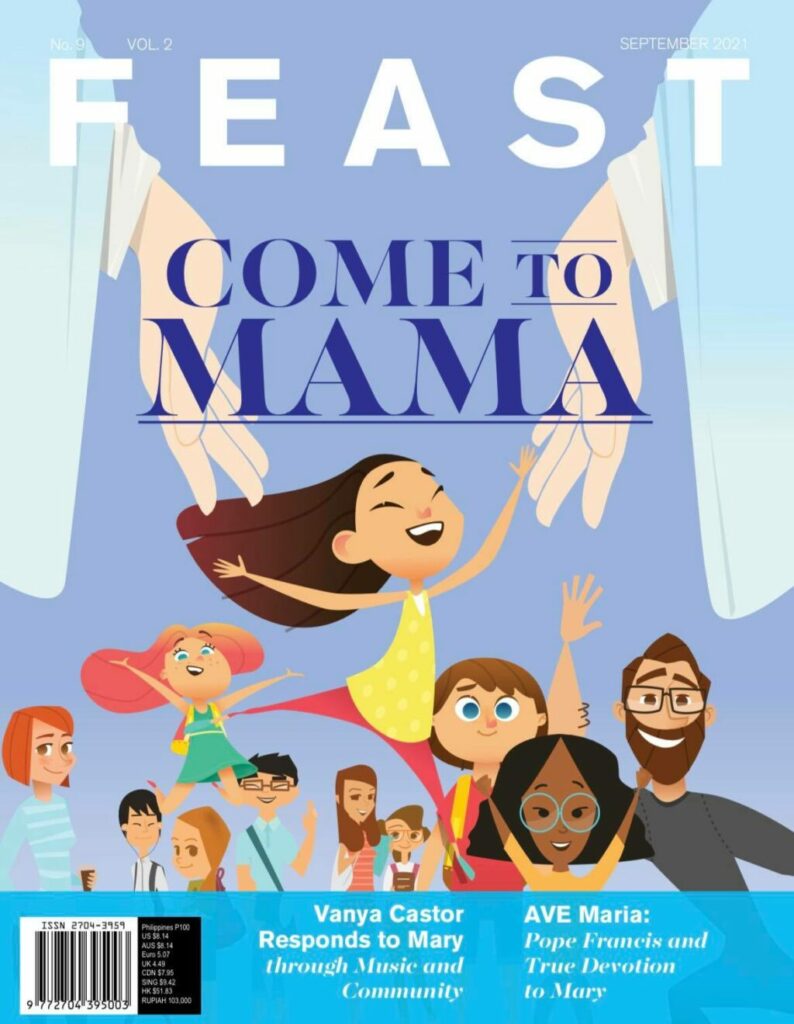 Featured image is from Unsplash.com.