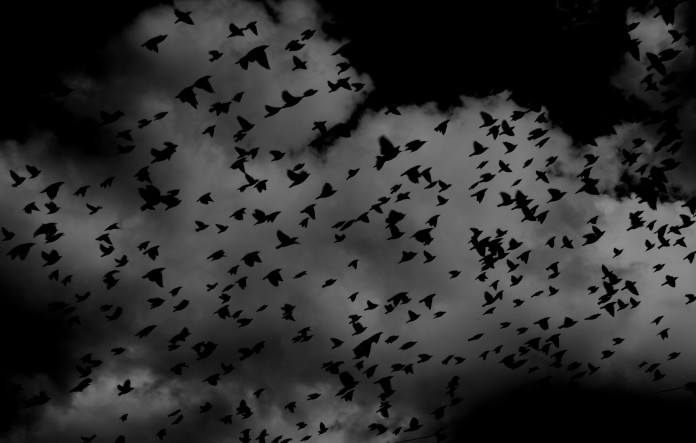 Kerygma Books Halloween Specials Presents:
YOUR HALLOWEEN READING LIST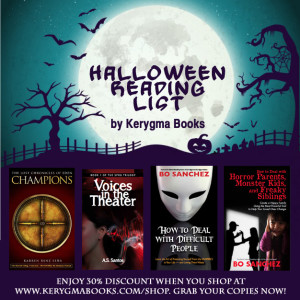 Brace yourselves for books that will keep you up all night!
The Lost Chronicles of Eden: Champions by Karren Renz Seña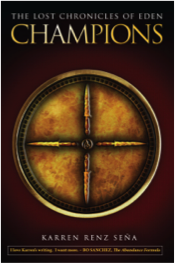 What does it take to be a Champion? Do you have to win at everything? Do you have to be first at everything? Do you have to be good at everything? Or is it enough that you have enough strength, will, and heart to try?
Join seven unruly, obnoxious, and temperamental young men and women as they journey from being teenagers with attitude problems to becoming our last hope against an evil plot against the Worlds.

BUY NOW AT 30% OFF: http://www.kerygmabooks.com/shop/product/champions/
Voices in the Theater by A.S. Santos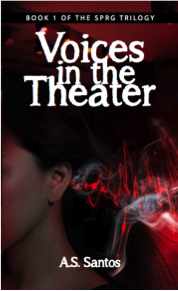 What would you do if you could hear voices that seemingly come out of nowhere? What would you do if you could hear whispers in the dead of the night, or in broad daylight?
Samantha Davidson couldn't get a grip of her ability to hear voices, but as she was thrust into a new chapter of her life, she realizes that she has to get come to terms with her special gift — or curse — in order to defeat a new brand of evil that threatens her and the people she loves the most.
BUY NOW AT 30% OFF: http://www.kerygmabooks.com/shop/product/voices-in-the-theater/
How to Deal with Difficult People by Bo Sanchez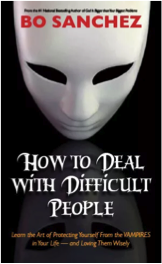 VAMPIRES ARE REAL. You might not know it, but you might be surrounded by these creatures. You might even be one of them, too!
How do you deal with such difficult people? How do you deal with yourself when YOU are a difficult person? Read this award-winning, life-changing, and heart-transforming book by national bestselling author Bo Sanchez to find out!
BUY NOW AT 30% OFF: http://www.kerygmabooks.com/shop/product/difficult-people/
How to Deal with Horror Parents, Monster Kids, and Freaky Siblings by Bo Sanchez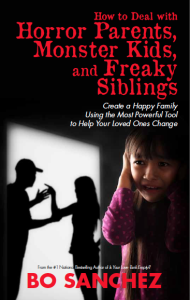 Is your house haunted?
Today, many homes are haunted by the ghosts of their family's past. Some people are haunted by the horrible way they were parented. Unfortunately, they find themselves repeating the same mistakes with their own children. In this powerful award-winning book, Bo Sanchez turns into a spiritual exorcist for wounded families whose homes are haunted.
This book has the power to transform your families from horror families to happy families, from haunted houses to healthy homes.
BUY NOW AT 30% OFF: http://www.kerygmabooks.com/shop/product/horrorparents/
ENJOY 30% DISCOUNT on these SELECTED TITLES when you shop at www.KerygmaBooks.com/shop from October 28 – November 05, 2016!
*Free shipping within Metro Manila for minimum orders worth P500.00.
*Standard shipping fee applies for orders below P500.00 and non-Metro Manila deliveries.
---
Sometimes, you just need a little ray of sunshine to break through the dark clouds that hover in your life.
KERYGMA ONLINE MIGHT JUST BE THE BLESSING YOU NEED.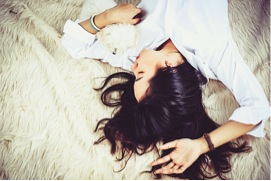 At KERYGMAONLINE, we give you fresh articles on life, love, finances, spirituality, health, and career TWICE A WEEK.
Some of these articles are actually excerpts from our bestselling and award-winning books, while some are contributed and written by our pool of blessed and anointed writers.
YOU CAN WRITE FOR US, TOO! Email us at editor.kerygmaonline@gmail.com if you have a story that you want to share to our millions of readers across the globe.
Visit us at www.KerygmaOnline.ph and read our online magazine. Enjoy fresh articles that will surely nourish, inspire and empower you in all aspects of your life.
Photo credit: www.pixabay.com